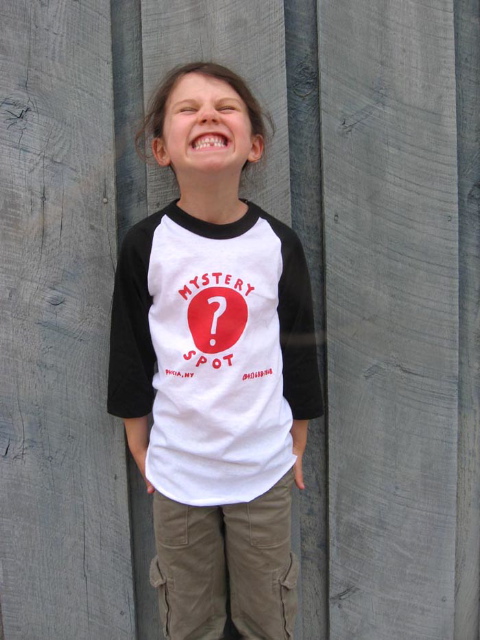 Our good friend Ava is six (where does the time go?) and she's rocking the hand-screened Mystery Spot baseball jersey ($10.). She likes playing baseball, and she wants to be a Girl Scout. Go Ava!




Warren DeFev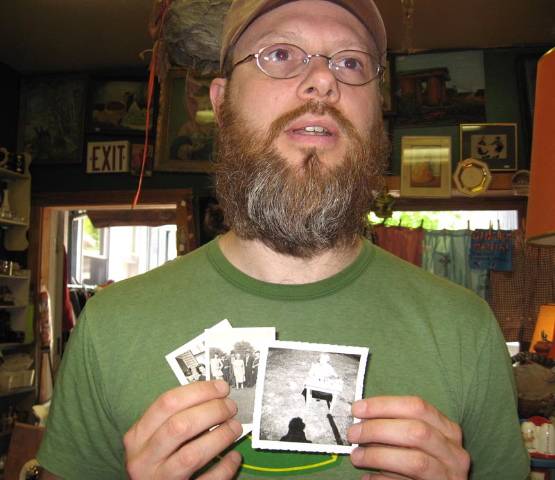 er is from Detroit.
You probably know him from his band His Name is Alive. He collects vintage photographs of photographers' shadows, and he was happy to find a handful here at The Mystery Spot (25 cents each). Warren likes to play Frisbee and he wants to be a Girl Scout.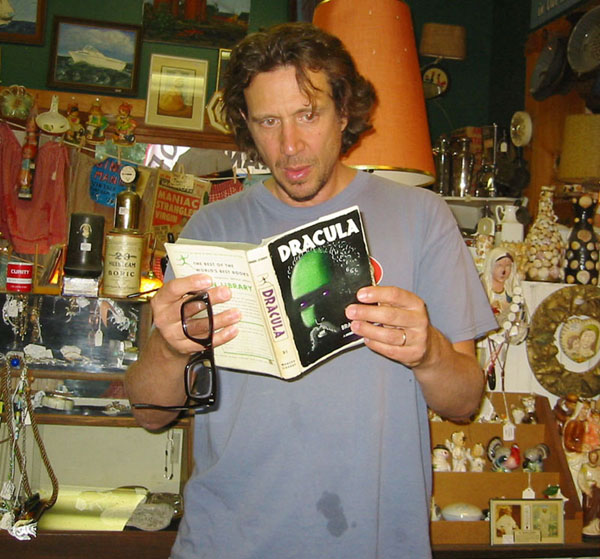 Our favorite punk rocker Richard Hell leafs through a gorgeous vintage copy of Dracula ($10.) and registers an appropriate look of shock and horror.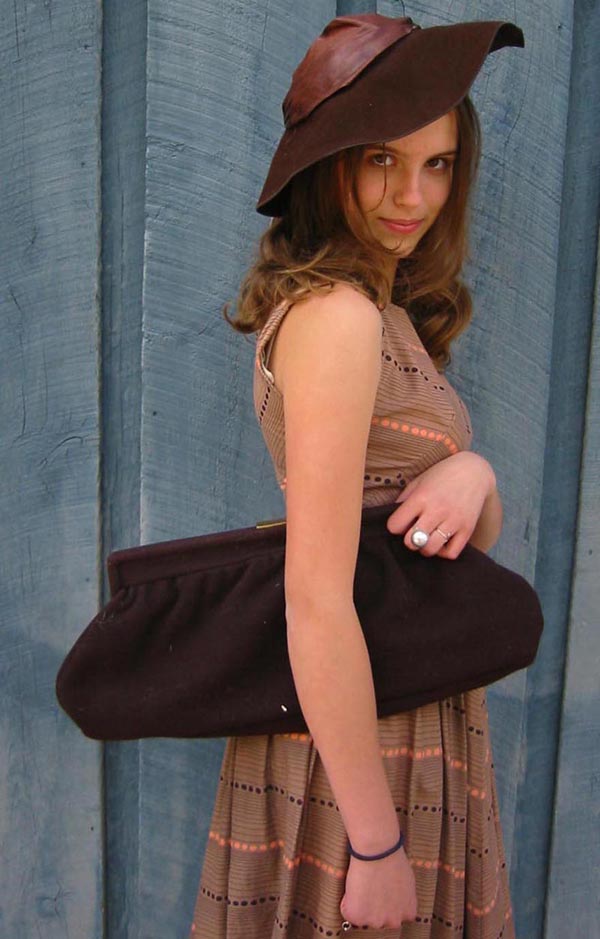 Here we see Sylvia bedecked in brown. From top to bottom: a Forties felt and satin hat ($38.), Fifties polka dot sundress ($45.), and an oversized baguette purse in brown felt ($44.). The purse was grabbed by a happy customer not an hour later, and is off to a new home.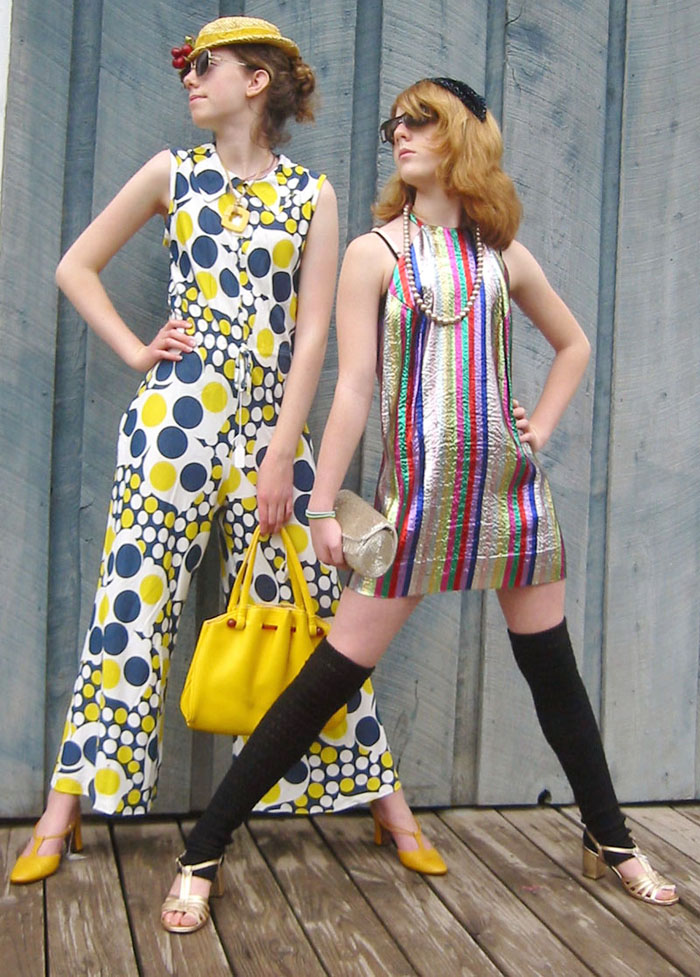 Vive le Mod! Or in this case, Viva and Tessa le Mod! This Op-Art polka dot Sixties nylon jumpsuit ($34.) fits Viva like a glove, and the mod yellow vinyl handbag ($26.) Fifties yellow straw boater with faux cherries ($24.), and butterscotch Bakelite pendant necklace ($35.), complete the scene.Tessa shines in this Seventies metallic striped halter minidress ($42.), 60's gold metallic sandals ($25.), silver beaded evening bag ($45.), faux pearl necklace ($12.) and vintage black velvet hat from Best & Co. ($22.). The vintage shades? Also from Le Spot!