Mystery Spot Antiques is proud to present…..Dittypalooza!
Join us as The Mystery Spot Celebrates its 11th Season with a Slate of Original Rock Star Ditties!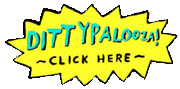 Click onto our Dittypalooza! link up top (or simply go to www.dittypalooza.com) where every month we'll post a brand new original song inspired by The Mystery Spot, written and performed by our favorite musicians.
We're launching the series with a doubleheader by three of the best musicians/songwriters (and by the way, loyal Mystery Spot customers) we know, Holly Miranda and Uncle Monk (aka Tommy Erdelyi Ramone & Claudia Tienan).
They wrote and recorded their own personal Mystery Spot Ditties which you can hear here:
"The Mystery Spot" by Uncle Monk (Tommy Ramone  and Claudia Tienan (listen here)
"Mystery Spot" by Holly Miranda (listen here)
Who else has generously penned Odes to The Mystery Spot?
Well, for starters, how about:
Howe Gelb (Giant Sand)
Laura Cantrell
Alessi Laurent-Marke (Alessi's Ark)
David Fair (Half Japanese)
Ambrosia Parsley (Shivaree)
Steve Wynn (Dream Syndicate/Baseball Project)
Holly Miranda
Tommy Ramone and Claudia Tienan (Uncle Monk)
And there are more surprises yet to come!
So keep checking back, sign up for our mailing list to be the first to hear the new songs, and check out the Dittypalooza! page for photos, more details and quotes from the musicians about the songwriting process. Deepest thanks to the musicians who gave so much of their time and talent to contribute to our little experiment. Enjoy!