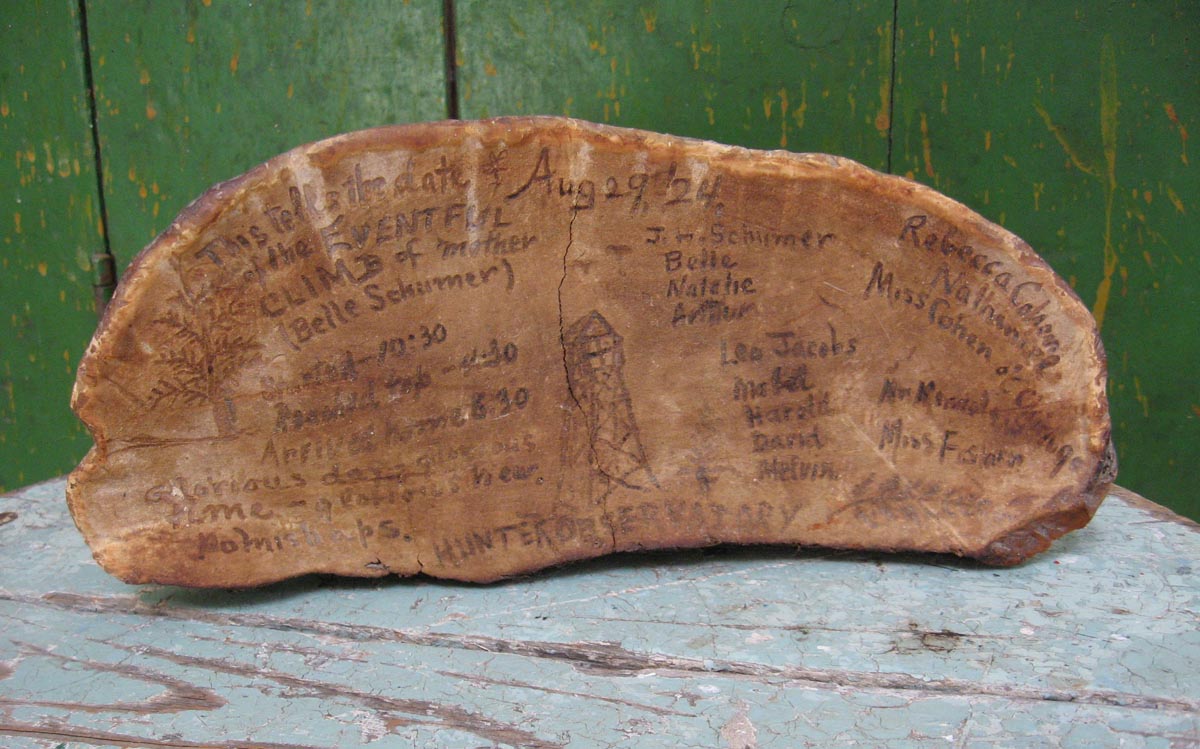 Every now and then we find a true treasure in a house contents call. Plucked from the destiny of the dumpster was this tree fungus memorializing a special summer day in the Catskill Mountains eighty-five years ago.
This tells the date of the EVENTFUL CLIMB of mother (Belle Schumer) Aug. 29, '24.
Started – 10:30
Reached Top – 4:30
Arrived home – 6:30
Glorious day – glorious time – glorious view. Mom is haps.
HUNTER OBSERVATORY.
J.m. Schumer
Belle
Natalie
Arthur
Leo Jacobs
Mabel
Harold
David Melvin
Rebecca Cohen
Nathan
Miss Cohen*
*and a few other names we can't make out.
(These fungi are called "Artist's Fungus" because you can scratch on them with a stick and the image is burned into the surface permanently. People still draw on them to this day, and for that matter, people still hike to the Catskills' fire towers to take in the mountain views.