In honor of the Kate Winslet remake of Mildred Pierce which premieres tonight, we present to you this mysterious postcard from 1911 which we found in our travels many years ago.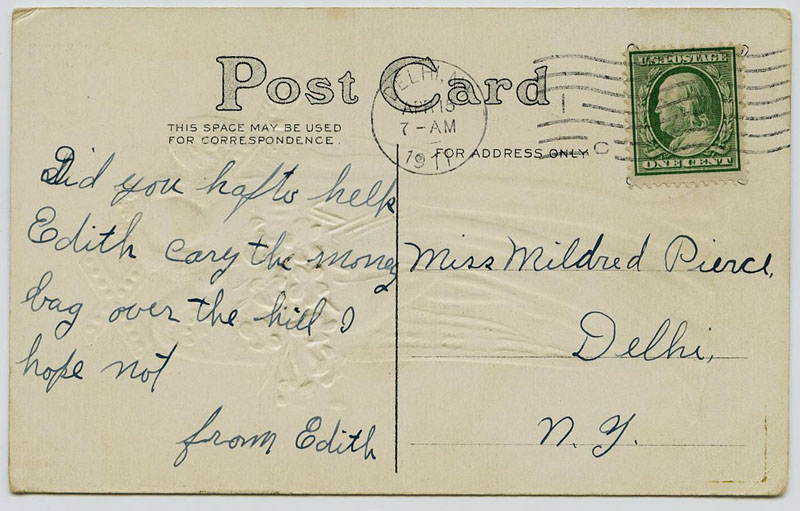 So many unanswered questions….
Did she have to help Edith carry the money bag over the hill?
What was in the money bag?
Why is Edith referencing herself in the third person?
Whatever happened to Mildred Pierce of Delhi, NY?