We think so! And so does Budget Travel Magazine, as we're on their short list of America's Coolest Small Towns. Check out the extra-cool shout-out to the Mystery Spot, and then go to this link and vote for us!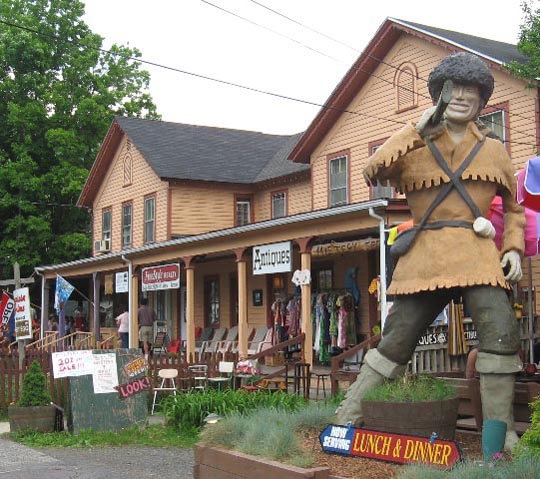 Phoenicia, N.Y. (Pop. 388)

Two and a half hours north of New York City, this tiny town in the Catskill Mountains is a smaller version of nearby Woodstock: quiet and rural, with a hippie vibe and an artsy edge. Phoenicia's main drag is humbled by panoramic views of the magnificent 286,000-acre Catskill Forest Preserve, but surprisingly trendy stores line the street, like Mystery Spot Antiques—packed with vintage clothing, out-of-print books, and quirky housewares—and the Arts Upstairs, a seven-room gallery of original works, often by local artists. Thanks to a wealth of ex-Manhattanites who settled here a decade ago, Phoenicia has plenty of quality restaurants. Sweet Sue's may look like a regular diner, but the line of locals out the door should tip you off: The brunch menu includes renowned home fries and 25 types of pancakes, like pumpkin, mixed berry, and even carrot.