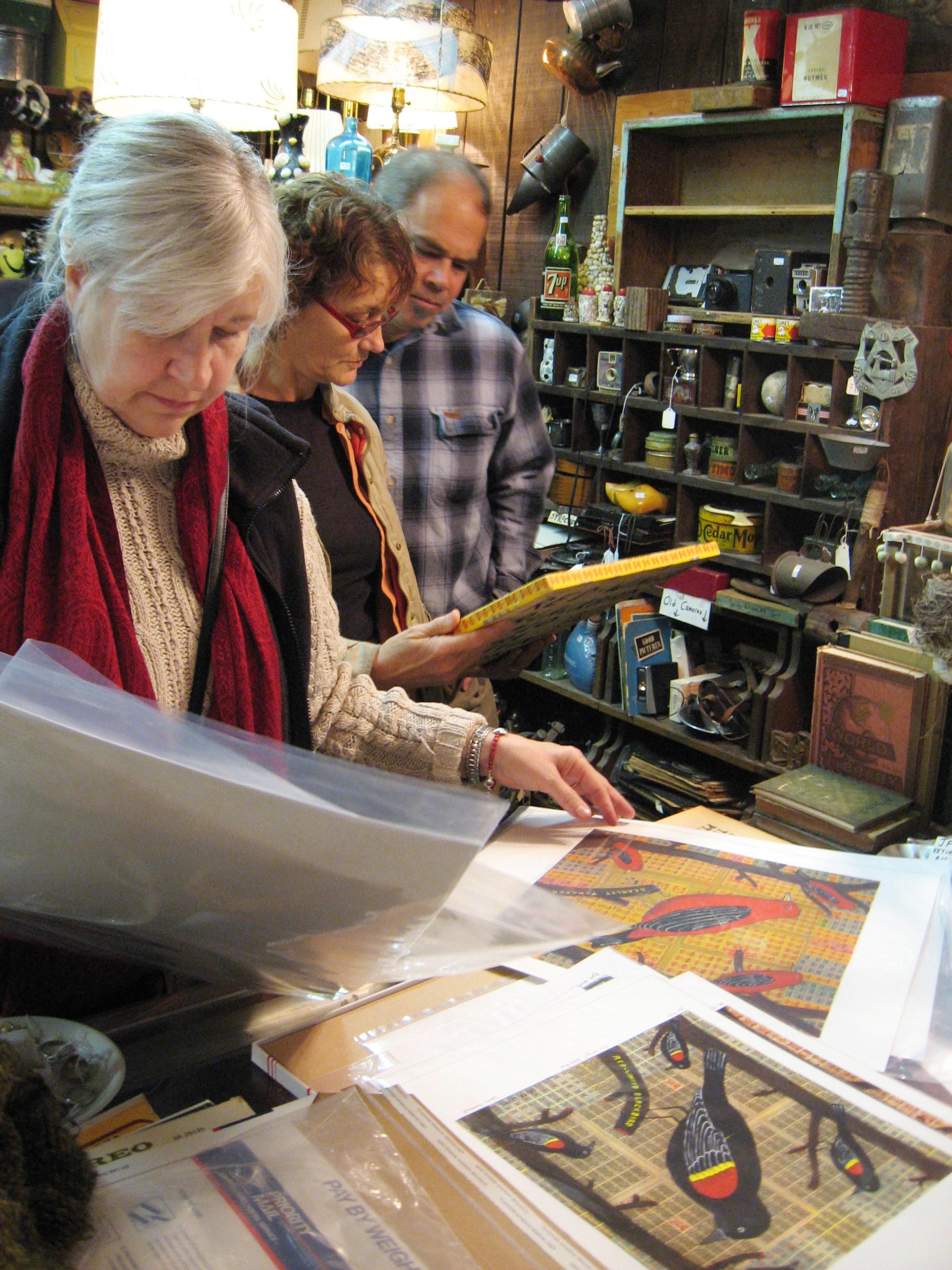 Here at the Mystery Spot we not only sell vintage items of all kinds, but we manage to slip in the occasional painting, print or photograph of mine. We have a few pieces on the wall, and keep a box of prints under the counter for those who request them.

When Byron Coley and Lili Dwight and Rob Carey and June Price all came down from Massachussetts to visit us, little did we know they were on an art-buying reconnaissance mission.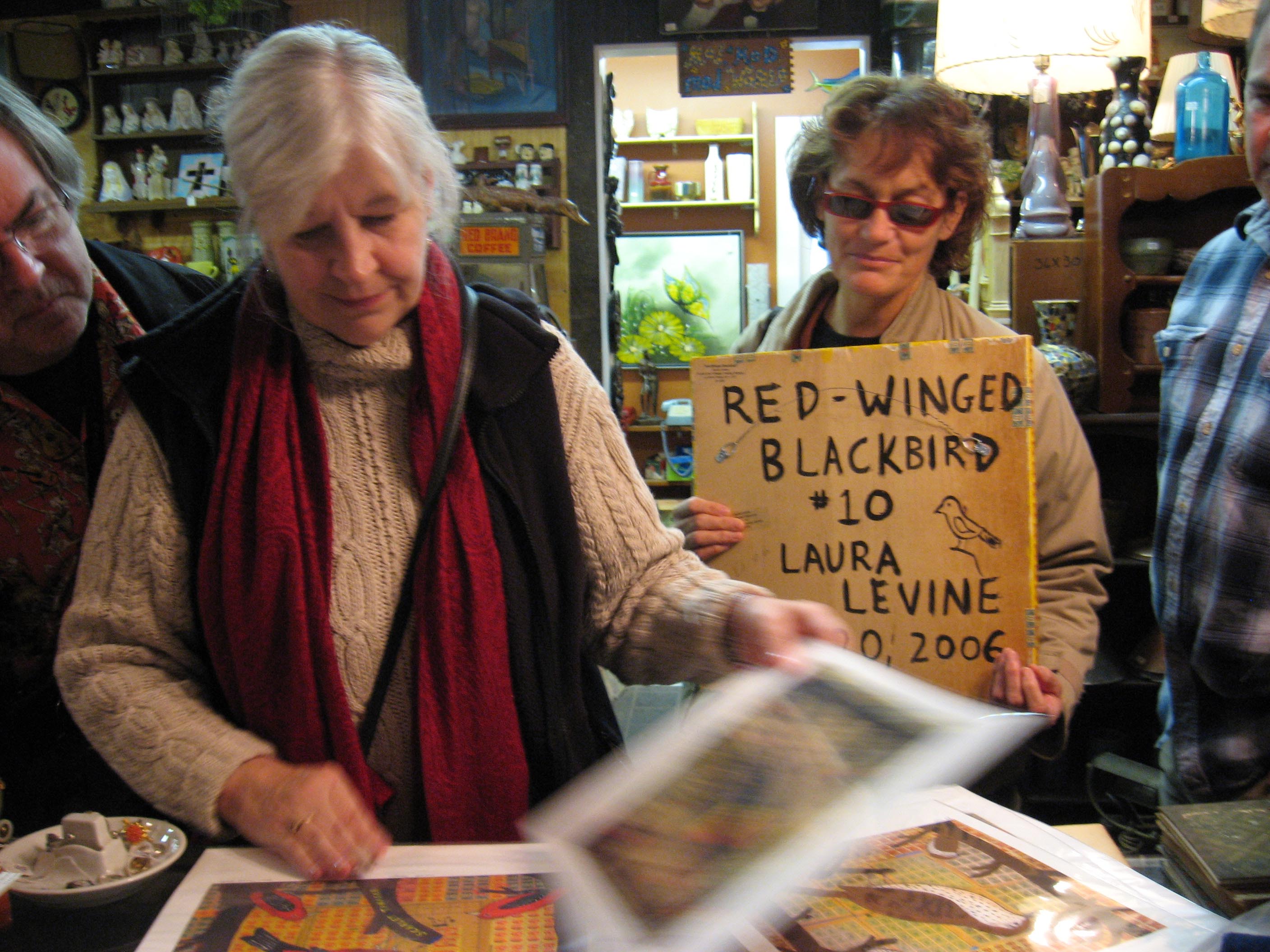 Lili had had her eye on my Red-Winged Blackbird painting from seeing it on my website, and June was determined not to leave without a bird print.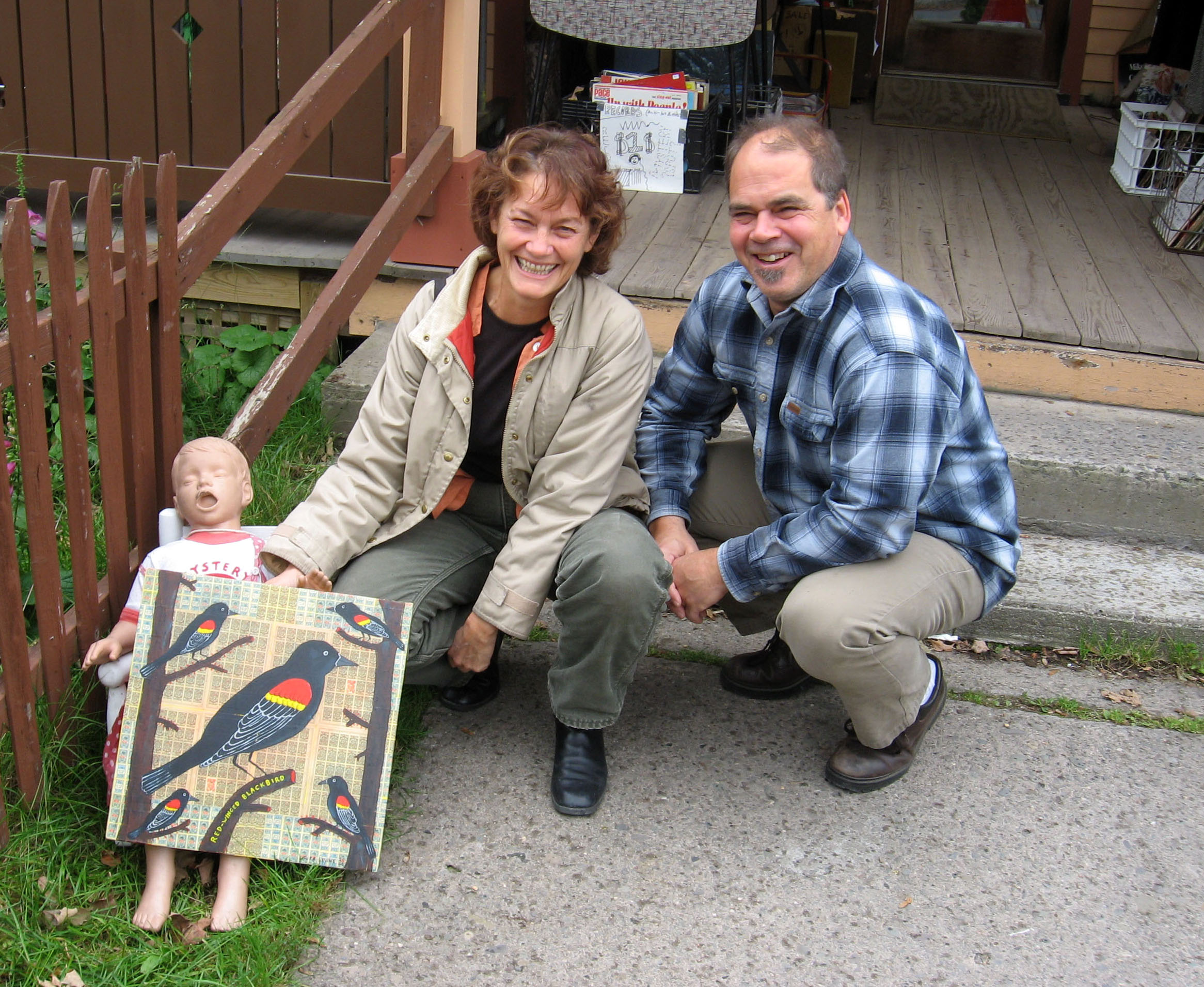 Everyone left happy!