There's always a bit of fluffing and folding that has to be done before we fling open the doors of the Mystery Spot for our new (in this case,  ninth) season. Lucky for me I've got a wonderful Fairy God-Daughter, Eva, who, along with her mom Sylvia and friend Nicole, thought a girl's day at the Mystery Spot would be just the ticket! And of course I can't resist any opportunity to spend time with Eva.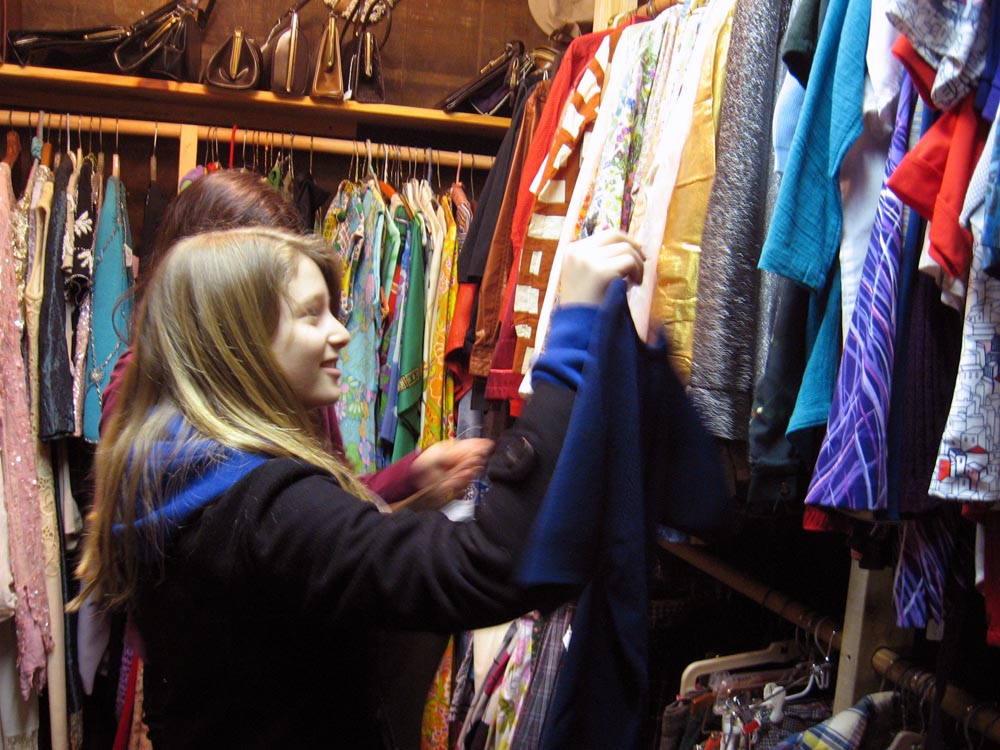 Eva and Nicole dove right in, straightening the tops and dresses in the vintage women's clothing room….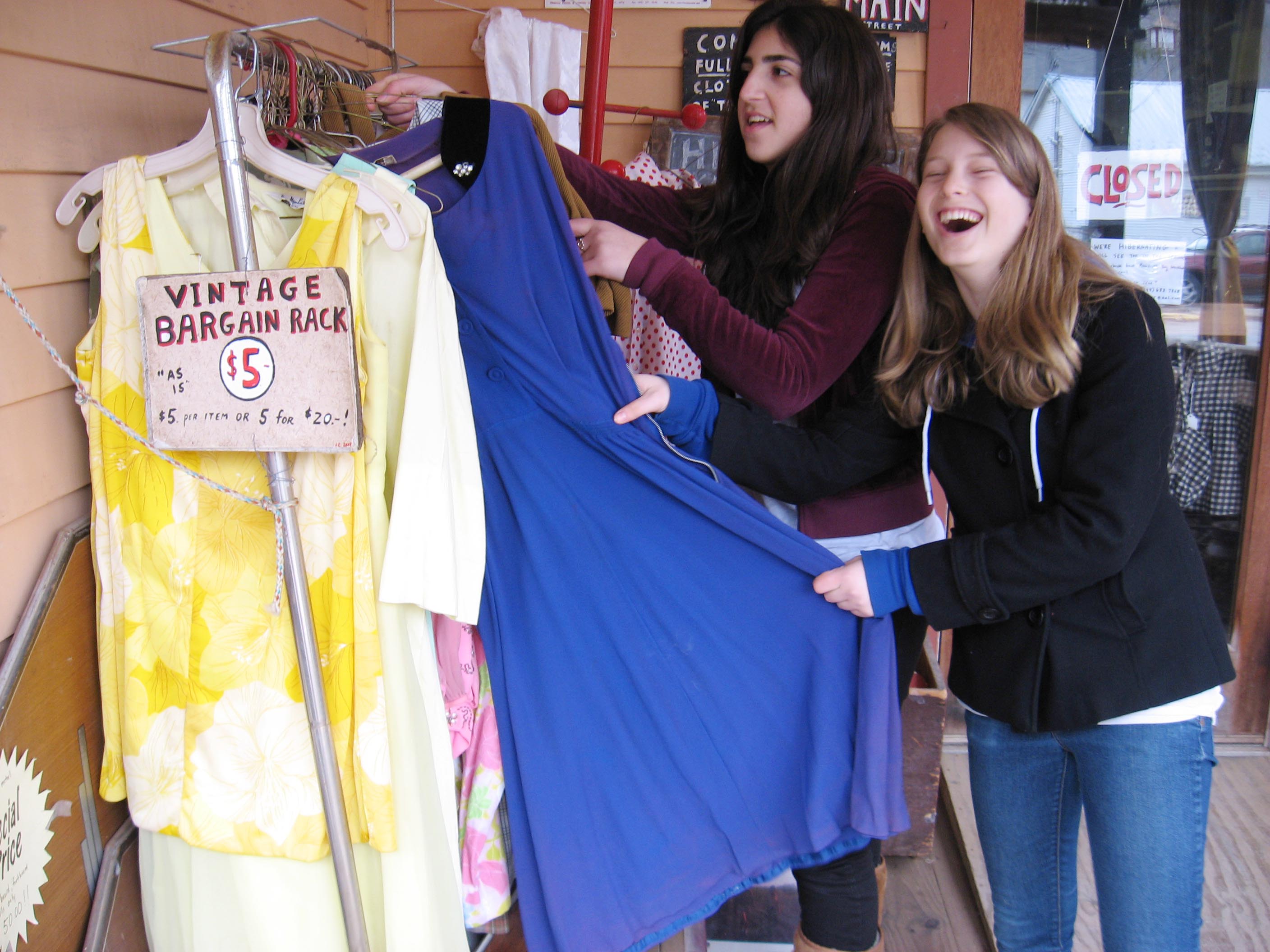 ….hanging items on the Vintage Bargain Five Dollar Rack on the porch….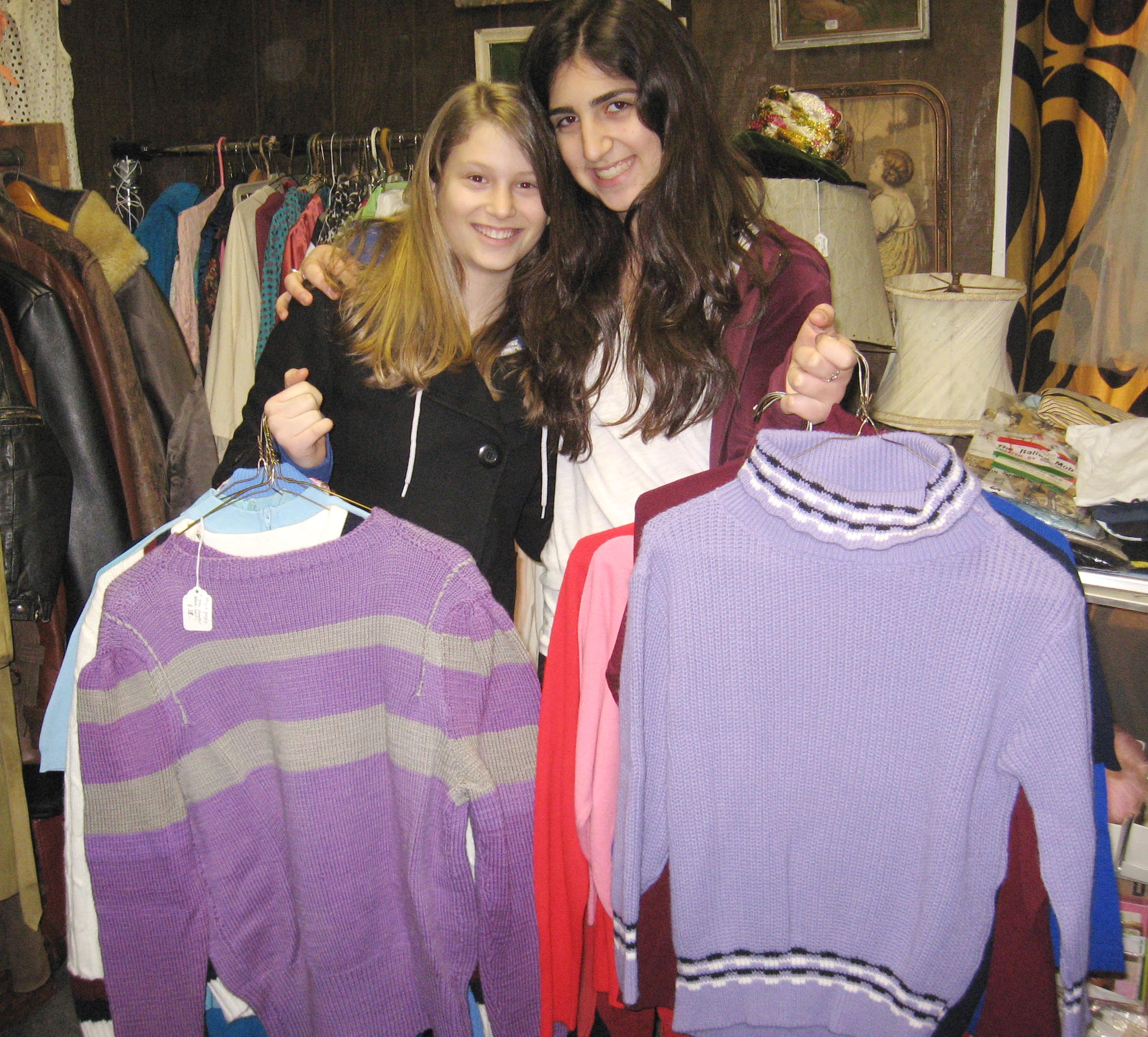 …and organizing all the vintage sweaters by color.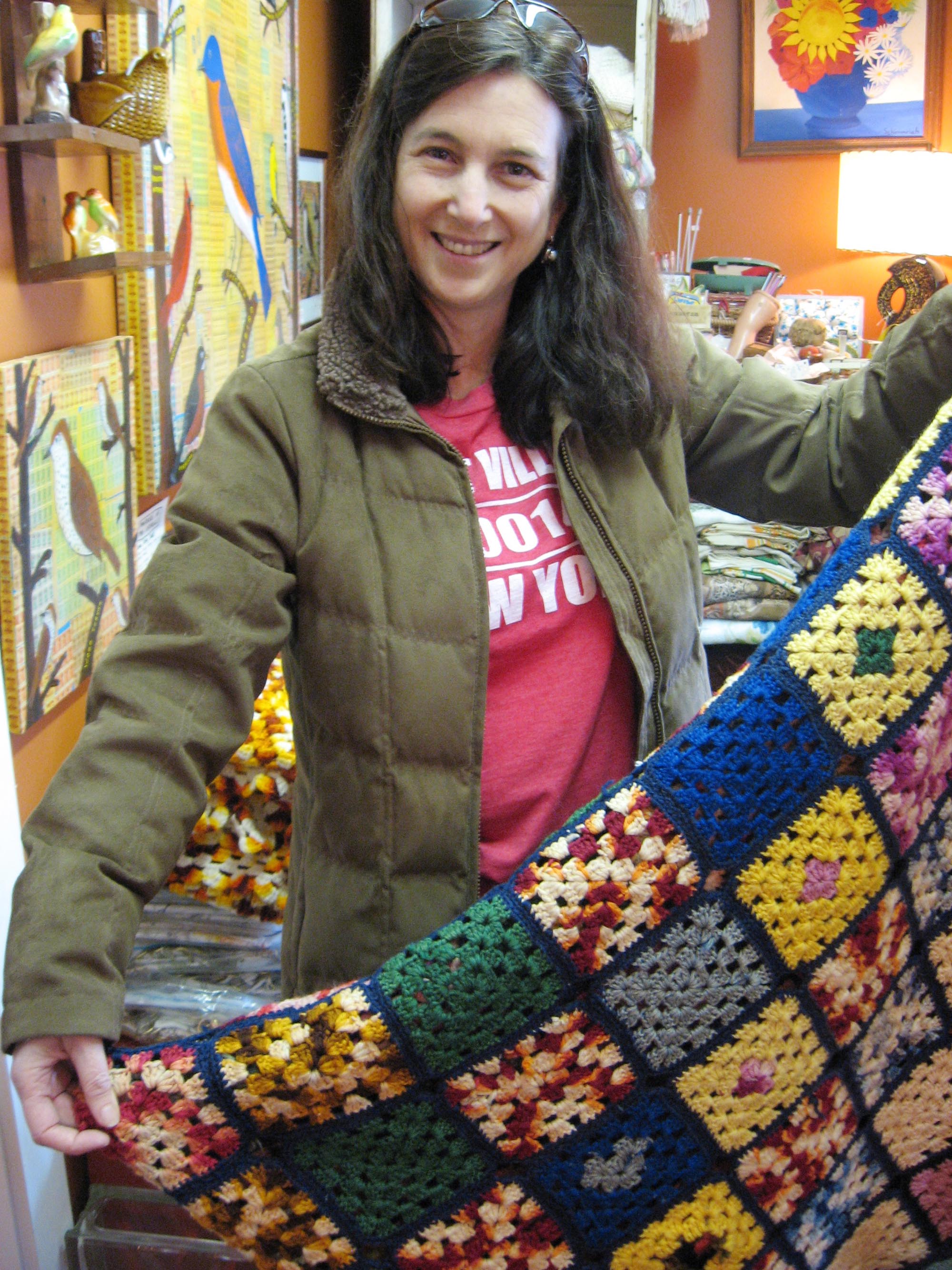 Even Sylvia joined the fun, folding up our avalanche of hand-made 1960s granny-square cozy afghans into some sort of semblance of presentability.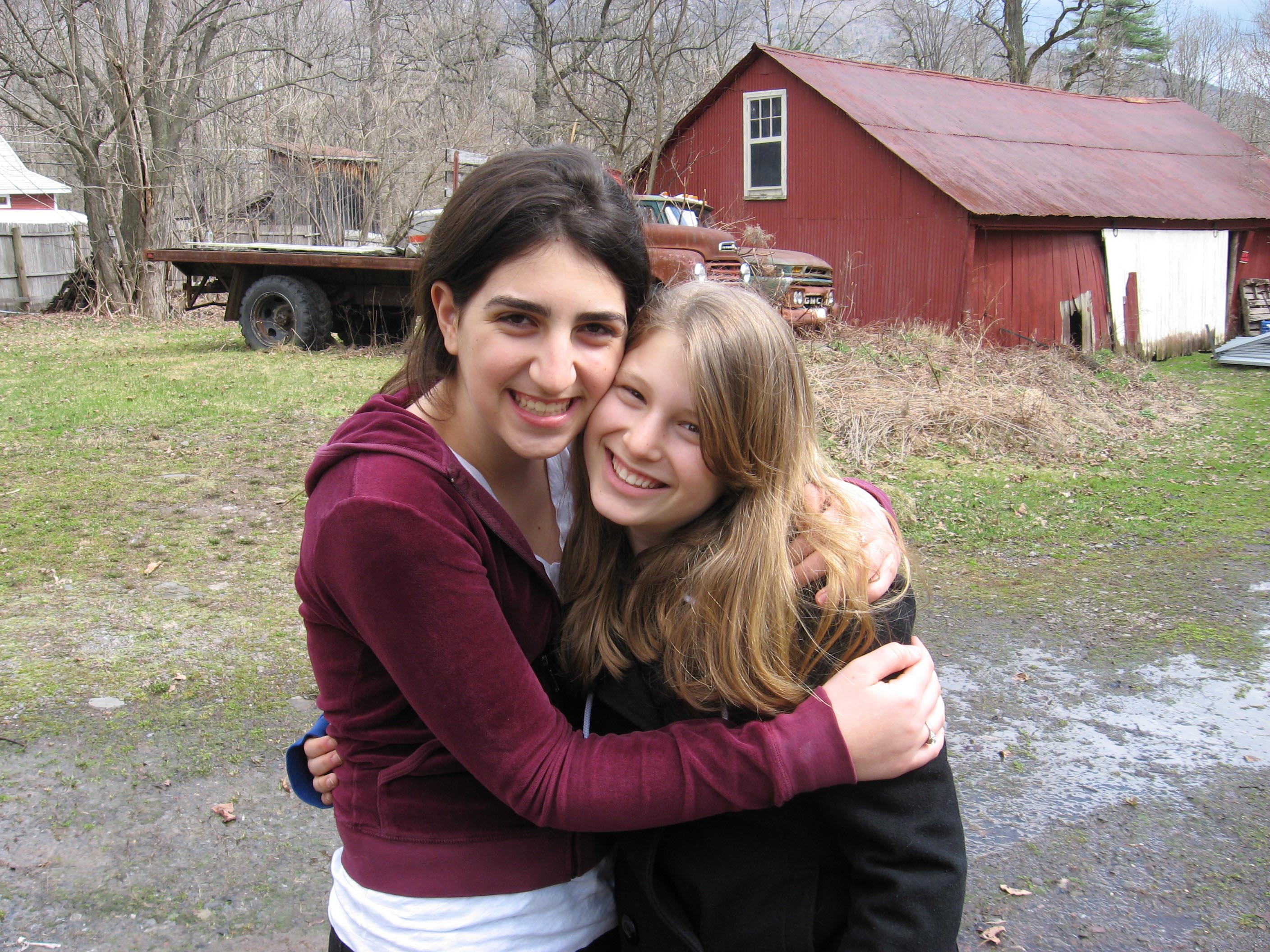 Thanks, girls!