It's summer! Which means it's our 13th season and we're now open six days a week for all your vintage and vinyl shopping needs. Come on down (or up) through the Catskills, along the Esopus Creek, and to Phoenicia for a day trip or weekend getaway. Thrifting, junking, antiquing, crate digging, vintage clothing shopping, whatever you call it, we're at your service! We even have a YARD SALE IN A BOX and dollar records on our front porch open 24/7 for when you get that itch to dig through dusty crates of crappy old records at 3 AM.
You'll recognize us by the fourteen foot statue of Davy Crockett out front.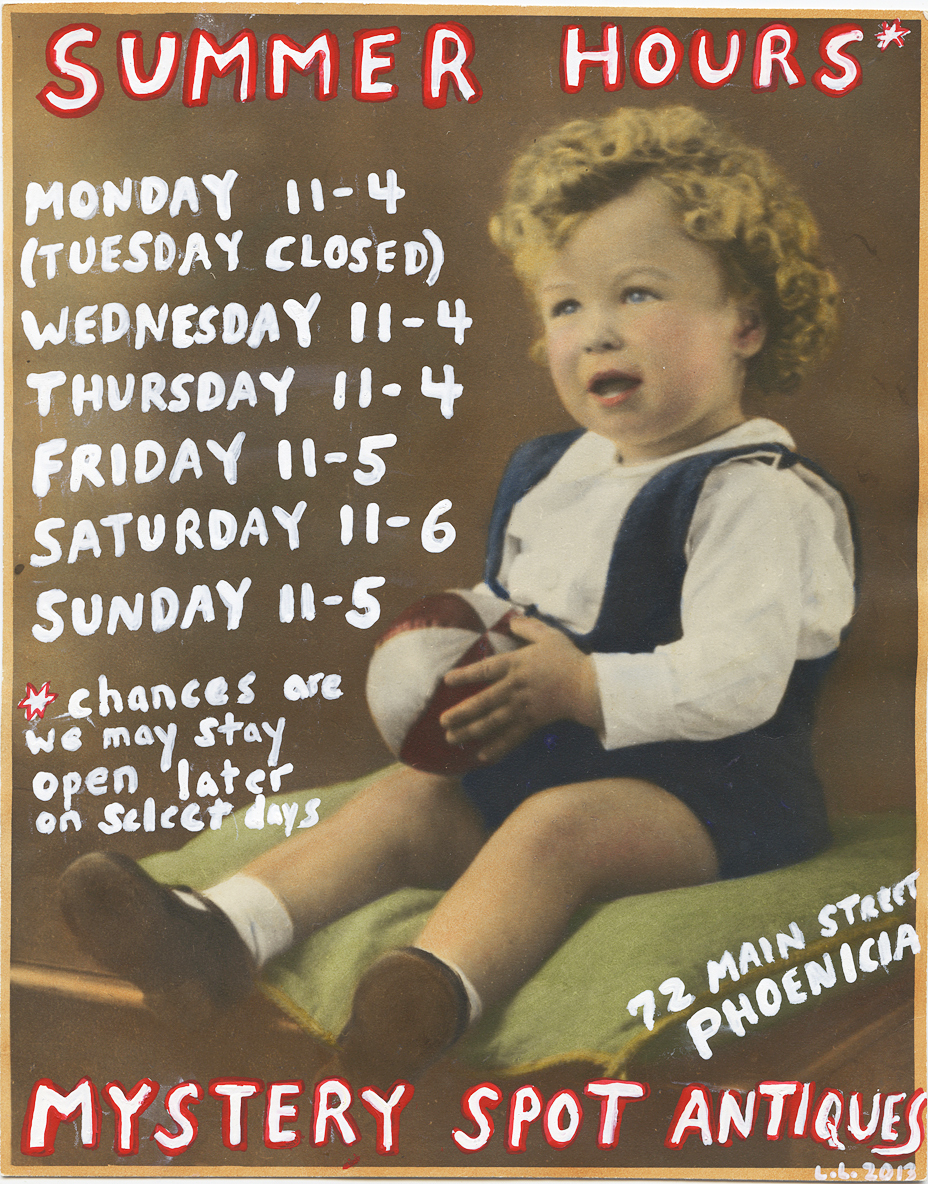 Friday 11 – 5
Saturday 11 – 6
Sunday 11 – 5
Monday 11 – 4
(Tuesday closed)
Wednesday 11 – 4
Thursday 11 – 4
(Please note…even though we've posted early closing times, chances are we'll stay open later if town is hopping and there are still folks shopping! Or on holiday weekends. Or as the mood strikes. Always feel free to call 845-688-7868 or email info@mysteryspotantiques.com to confirm).
P.S. —> Since we know you're thinking this: YES, WE BUY! WE ALSO TRADE/BARTER/SWAP. Doing a house clean-out, attic or basement or barn spring cleaning? We're very interested to know what you have that you're looking to sell/trade/move on/etc. Trunks of old clothing (1960s or earlier)? Boxes and boxes of records? (Rock, jazz, blues, country, folk, unusual preferred – no classical or easy listening or show tunes, please…..). When in doubt, just drop us an email or give a call.