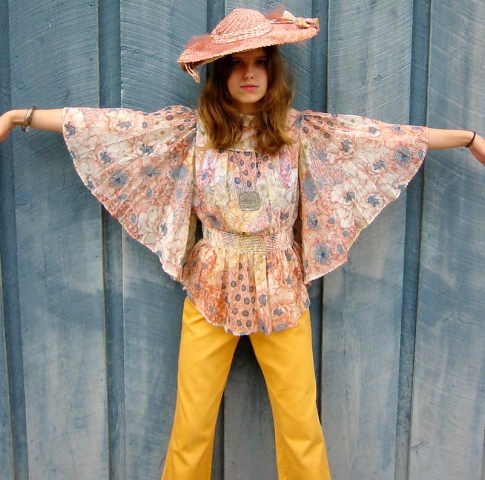 Super Trooper Sylvia looks simply divine in this fresh 1970's floral chiffon top with pleated cape sleeves ($45., NOS), vintage yellow cords ($25.),  1950's pink straw hat lined in gingham ($40.) and groovy Zodiac pendant necklace ($15.)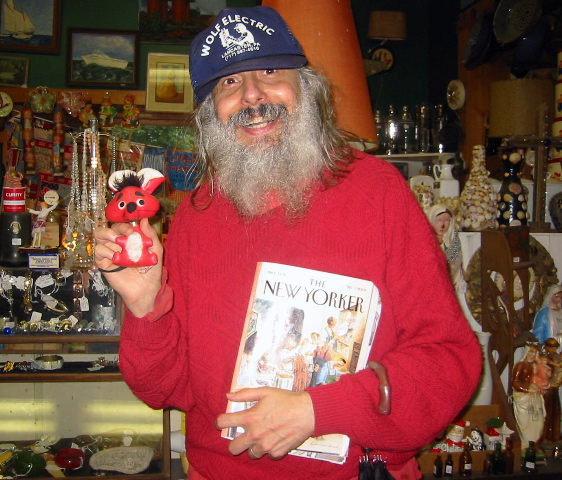 This is Sylvia's dad – and our good friend – Sparrow: poet, author, former Presidential Candidate. He's holding a vintage naugahyde red mouse ($10.). Look for his next book of selected works – in stores sometime next year. (Working title: America, This Is Your Last Chance! (Soft Skull)).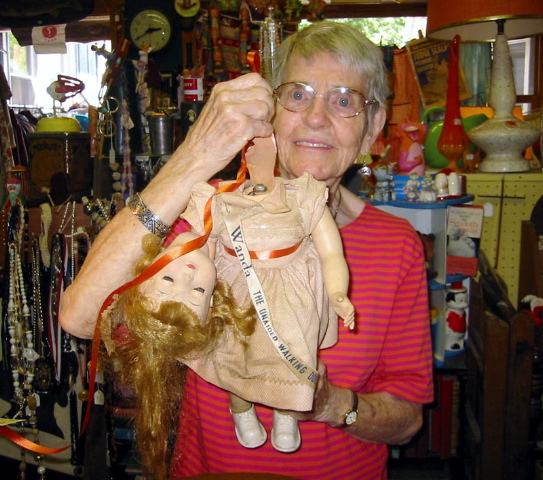 The Mystery Spot was thrilled when Helen Hamilton, the original illustrator of the Happy Hollisters book series, popped in for a visit. Helen told us that she used her own children as models for her wonderful depictions of the Happy Hollister family, and then she insisted we photograph her with this decapitated Wanda the Unaided Walking Doll (NFS). Come back soon, Helen!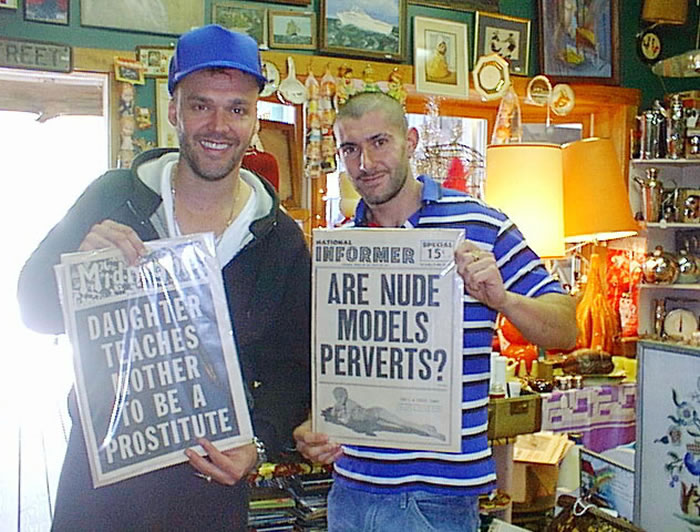 More happy customers! Photographer David LaChapelle and his friend Anthony picked up a supply of our mint 1960's trash tabloids, Midnight and The National Informer ($10. each). ARE Nude Models Perverts? You'll have to read it to find out!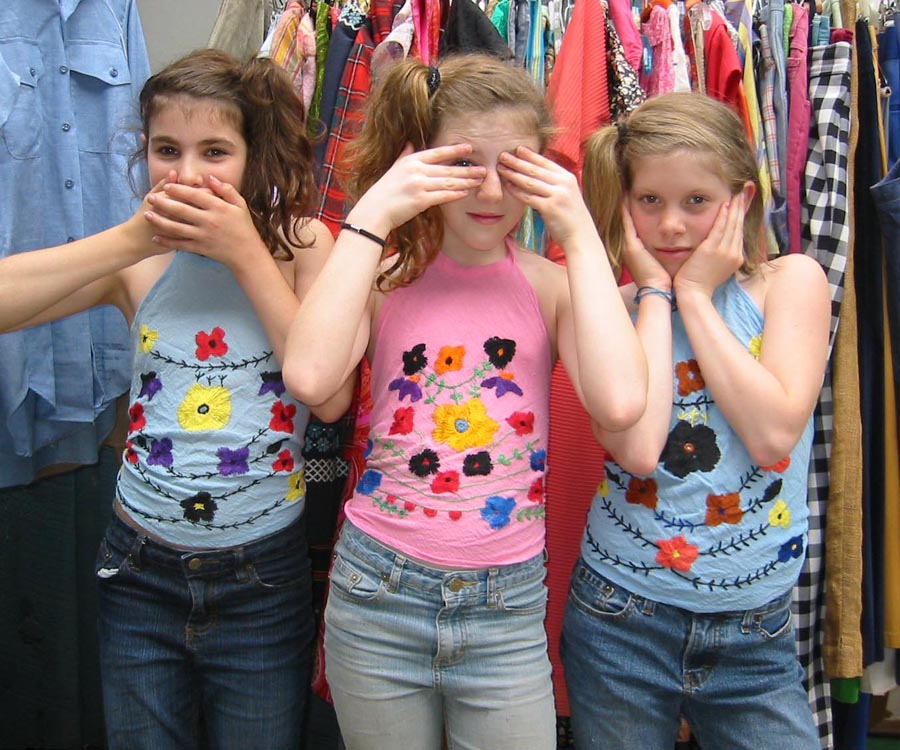 While on a recent buying trip "up north," we uncovered a huge stash of New Old Stock vintage 60's and 70's outfits from a trendy boutique that closed its doors thirty years ago. Spot-ettes Marlise, Tessa and Aidan model some of the one-size-fits-all embroidered gauze hippie halter tops ($20.). But if you want to know where these fabulous outfits came from….they're not telling!