Last year we acquired a staggering collection of vintage vinyl - over 15,000 records and countless 45's. Jazz, rock, country, comedy, psych, blues, lounge, exotica, risque, funk, spoken word, Northern Soul.…you name it! Our little elves have been hard at work all winter digging through the boxes in order to hand pick the best and most unusual of the bunch to bring into the shop. The keepers go straight to the new, custom-built record room. The others go outside in the dollar bins. The project is endless, so our promise to you, dear customer, is that we will bring in at least one new carton of records every week during the entire season!
Here's the Country and Western section.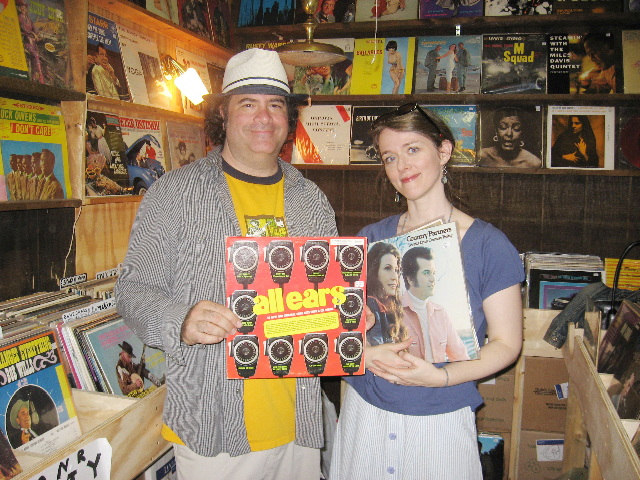 Laura Cantrell & Jeremy Tepper digging the C&W!