It's always a fun time when our friends Chuck Fiorello and Kabuki visit! Kabuki is a renowned makeup artist who's worked with Vogue, Harper's Bazaar, Madonna, Gwen Stefani, Michael Jackson and Amy Sedaris – oh, and Sex and the City - to name but a few of his credits, and Chuck is his fantastic agent and jack of all trades.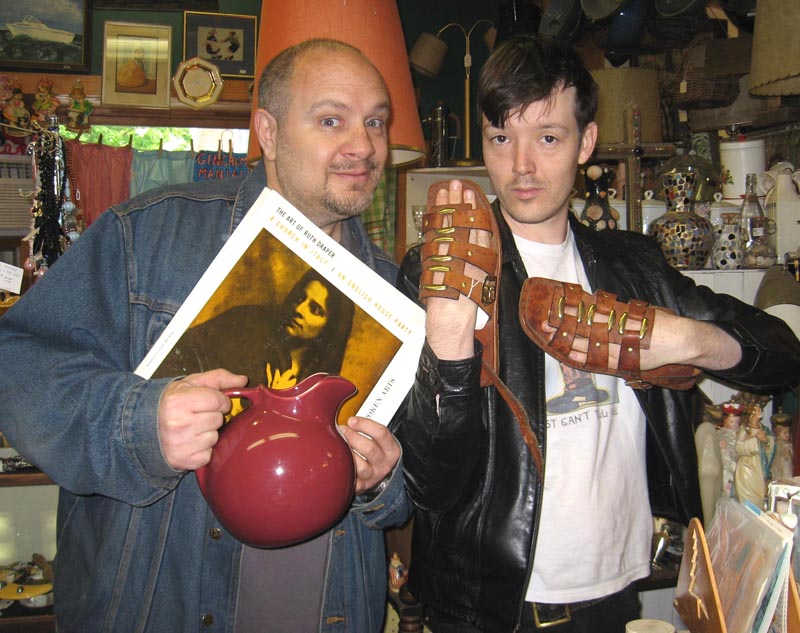 Kabuki flipped over these vintage leather Sixties hippie sandals ($20.) and Chuck took home this lovely Hall pottery ball pitcher ($20.) and a pair of Ruth Draper records ($18@.).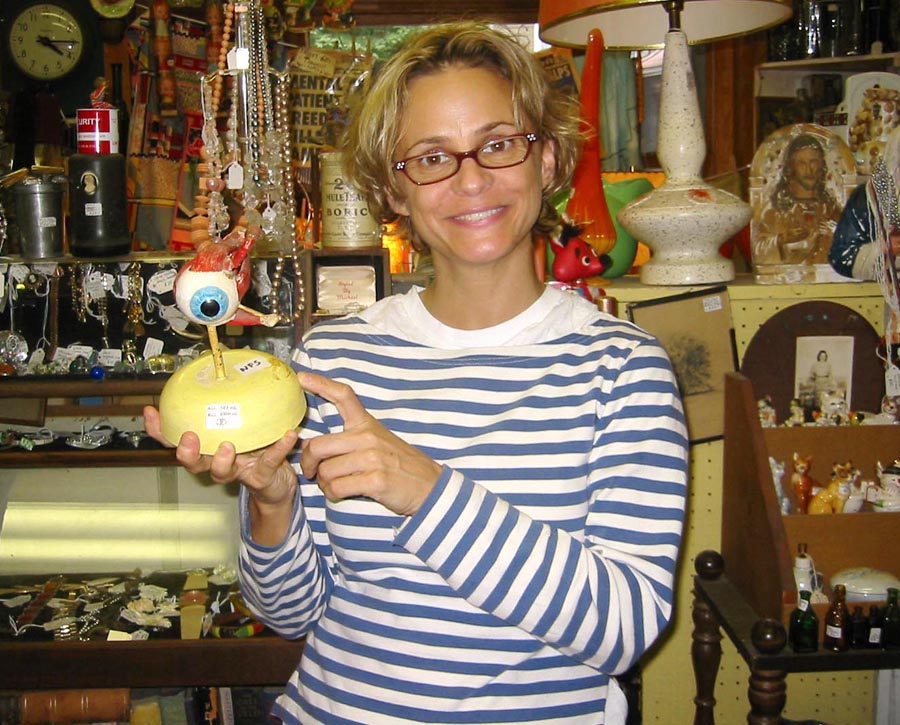 Speaking of the wonderfully talented Amy Sedaris, here she is, admiring a handmade model of an eyeball (NFS) we got out of an optometrist's estate.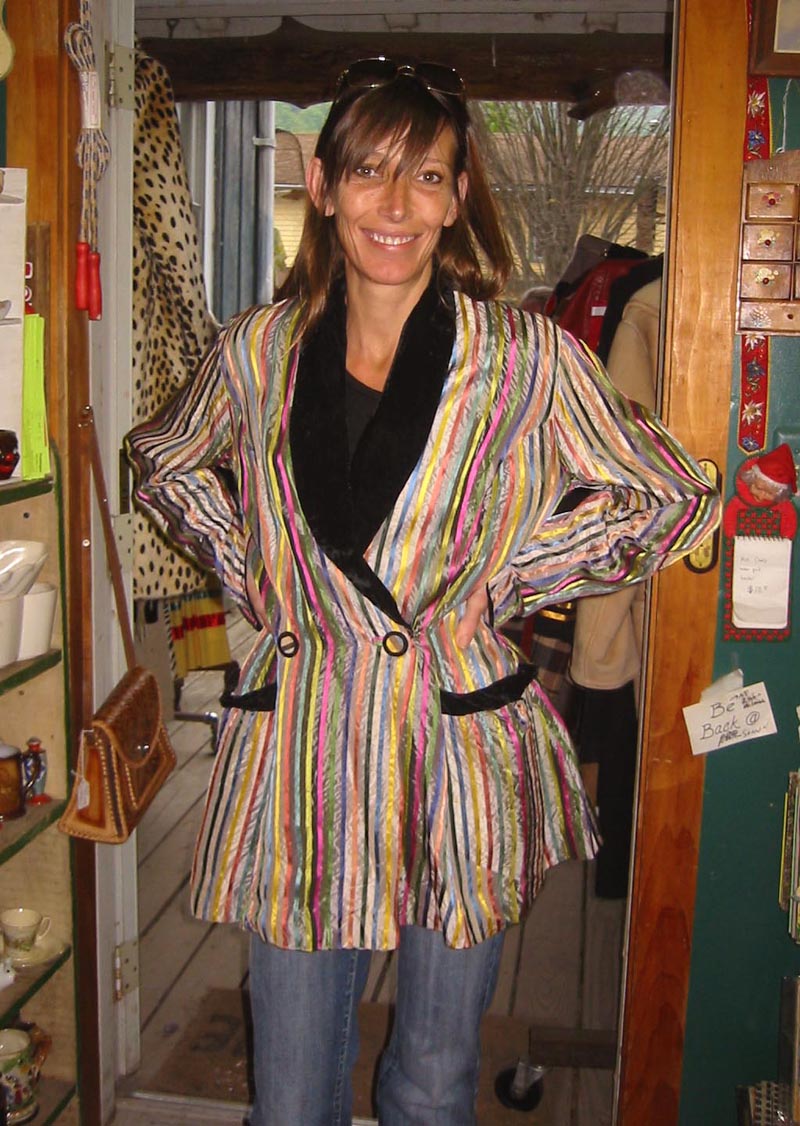 Vogue's Camilla Nickerson knows good fashion when she sees it, and she wasted no time in zeroing in on this incredible Dorian label 1940's candy-striped taffeta fitted lounging jacket with black velvet trim ($65.) within hours after it had been put out on the racks.
Our very good friend Io Flower placed this pair of jaunty ceramic dog salt and pepper shakers ($12.) at her feet for her photo in this lovely Fifties vintage gray and white pinstripe cotton frock ($30.).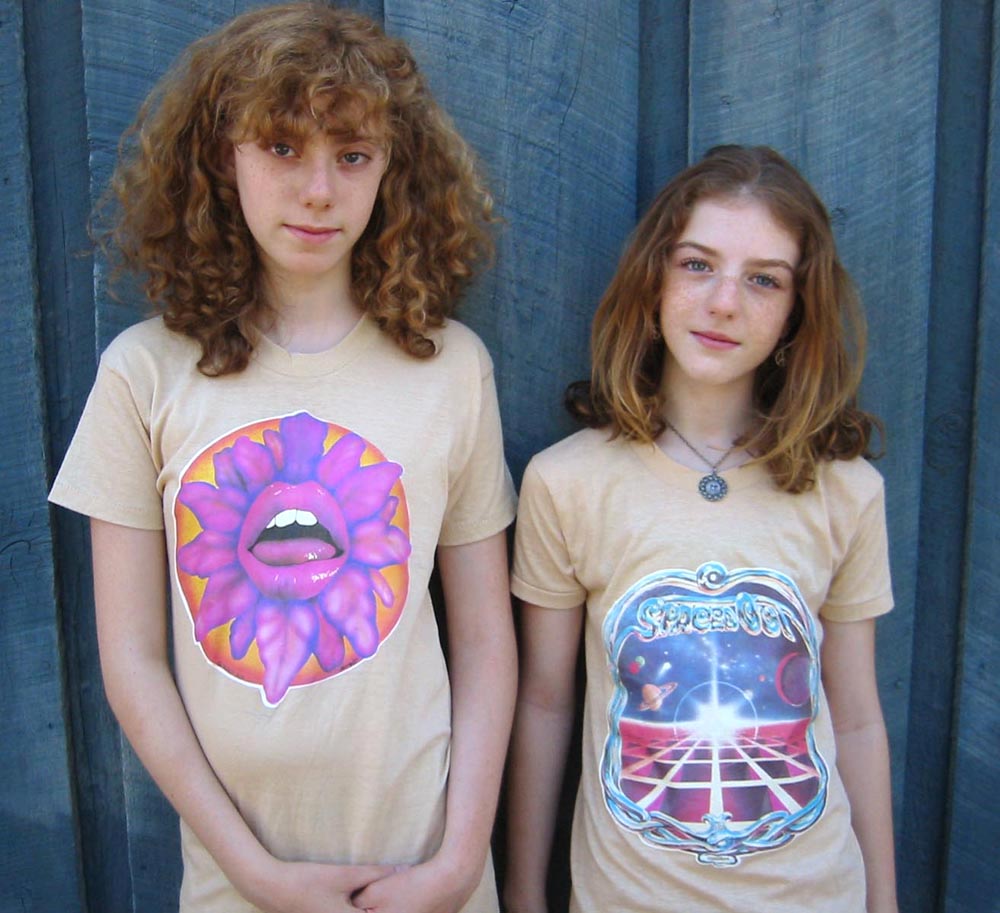 Two of our favorite Phoenicians, Viva and Tessa, model two of our favorite T-shirts. We couldn't believe our eyes when we first spotted these unbelievable vintage psychedelic artist-signed buttery-soft T-shirts, one from 1974 and one from 1975 ($30. each).