Some recent visitors and friends…..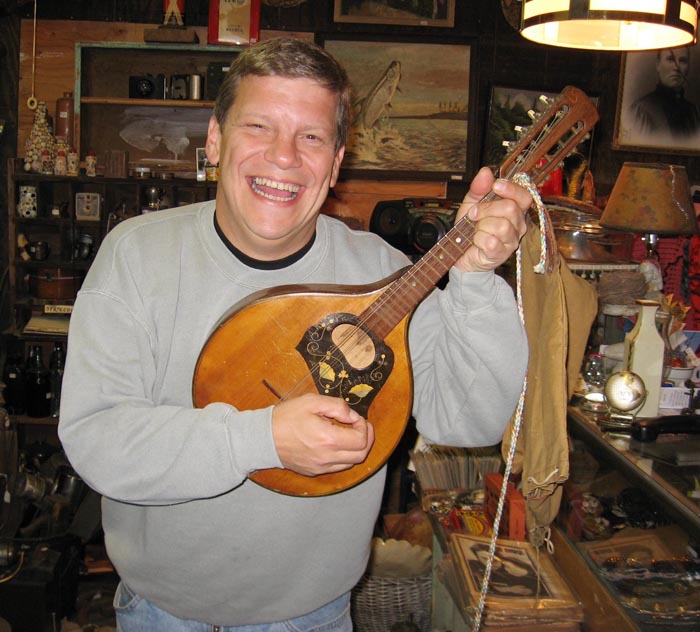 Nobody lights up a room like our old pal Jahn (X-Sessive) Xavier Bonfiglio. We've known X since we photographed his band the Nitecaps when he was a teenager (and we weren't that much older, to tell the truth!).  X started out at the tender age of sixteen playing bass for Richard Hell and the Voidoids and has continued to rock ever since. Check out his current bands Sugartime and Jahn Xavier & The Bowerytones.X serenades the Spot on this 1920's signed mother-of-pearl inset antique Edelklang mandolin. Gorgeous instrument, right? Wait until you see the back – it only gets better!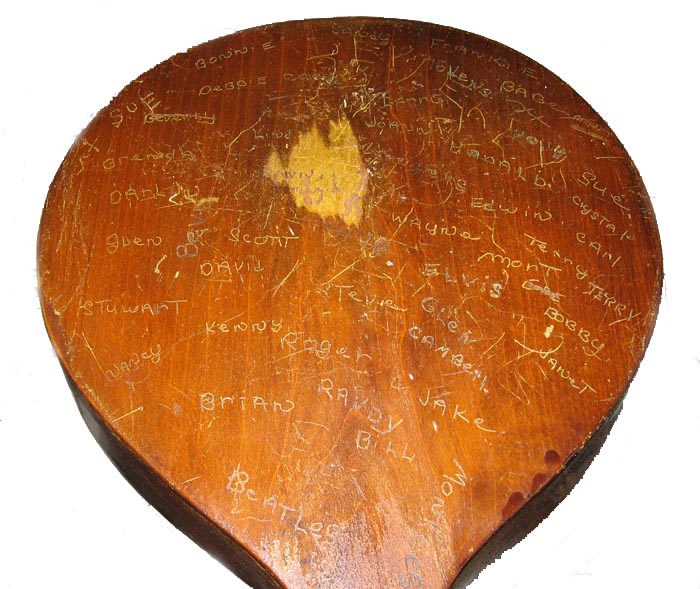 The mandolin was originally owned by a WWI soldier who gave it to an upstate New York schoolgirl back in the 1960's. She and her friends proceeded to carve their names (as well as names of their friends, the Beatles, Elvis and the Monkees) into the back. Rock 'n roll folk art.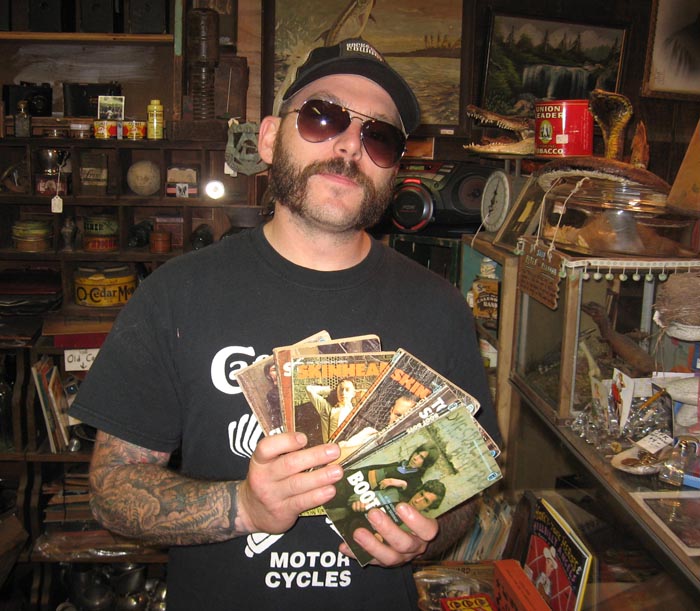 A.D. was pretty darn stoked to find a set of original 1970's skinhead books by Richard Allen ($40. for the set of 6). When not working at Vespa Soho, A.D. sings and plays guitar with Van Cougar.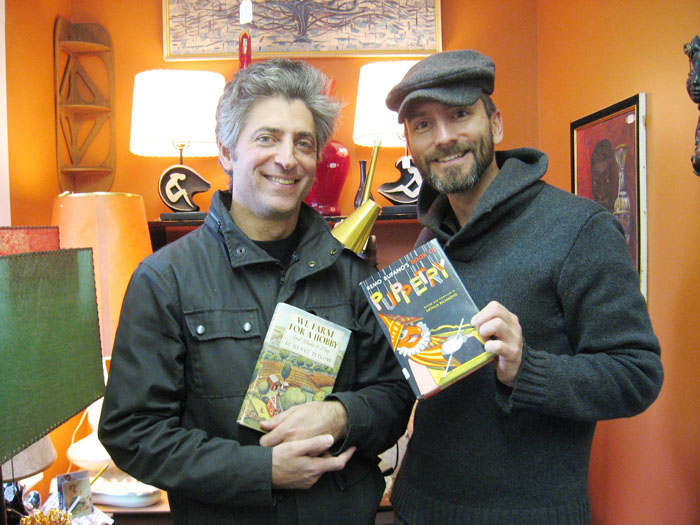 We love Marc Wolf and Craig Thompson! Marc is an Obie award-winning actor/playwright (Another American: Asking and Telling) and horticulturist who picked out We Farm for a Hobby to add to his library. Craig is a long-time friend and supporter of the Spot and the most incredible baker we know. People travel for miles to pick up the delicious baked concoctions he creates for Shandaken Bake. He zeroed in on The Book of Puppetry (did we mention he also makes puppet theaters?), and they both decided a nifty 1960's reading lamp would round out the reading nook.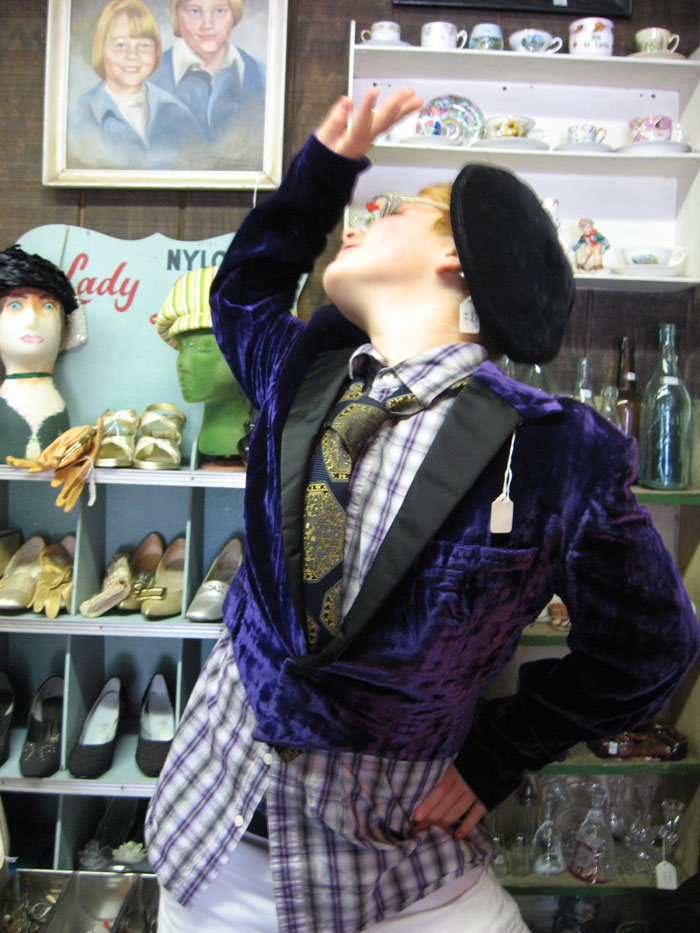 Jackson, age thirteen, channels his inner hippie toreador in this vintage 1950's crushed purple velvet bolero jacket ($125), elegant tie ($4.), black beret ($12.). and vintage granny glasses ($20.).