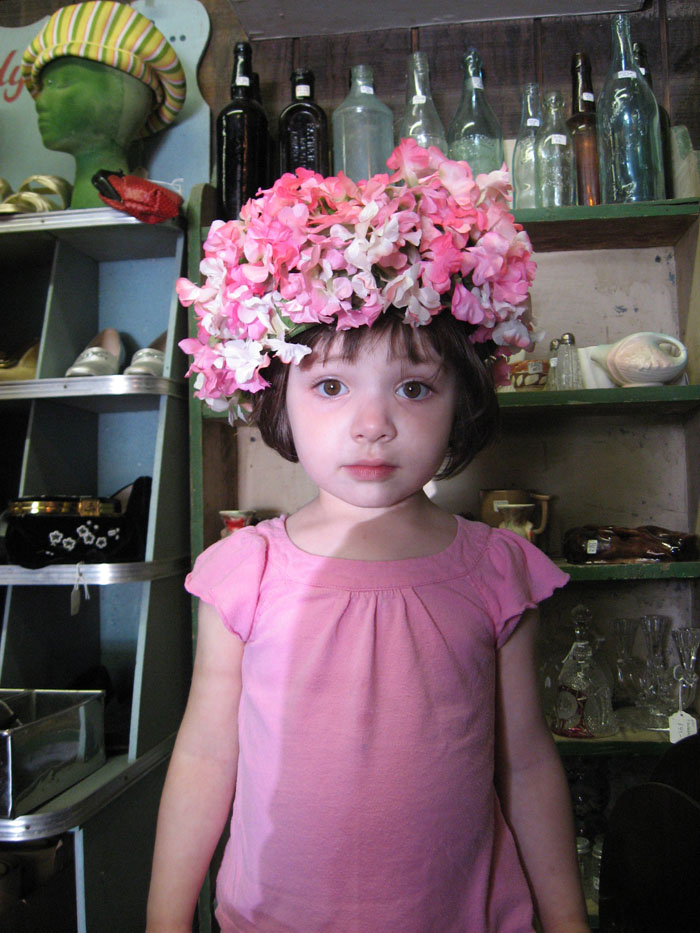 Lovely Ava is a vision in pink. She loved playing dress-up so much with this 1950s pink flower hat ($15.), mom and dad let her take it home.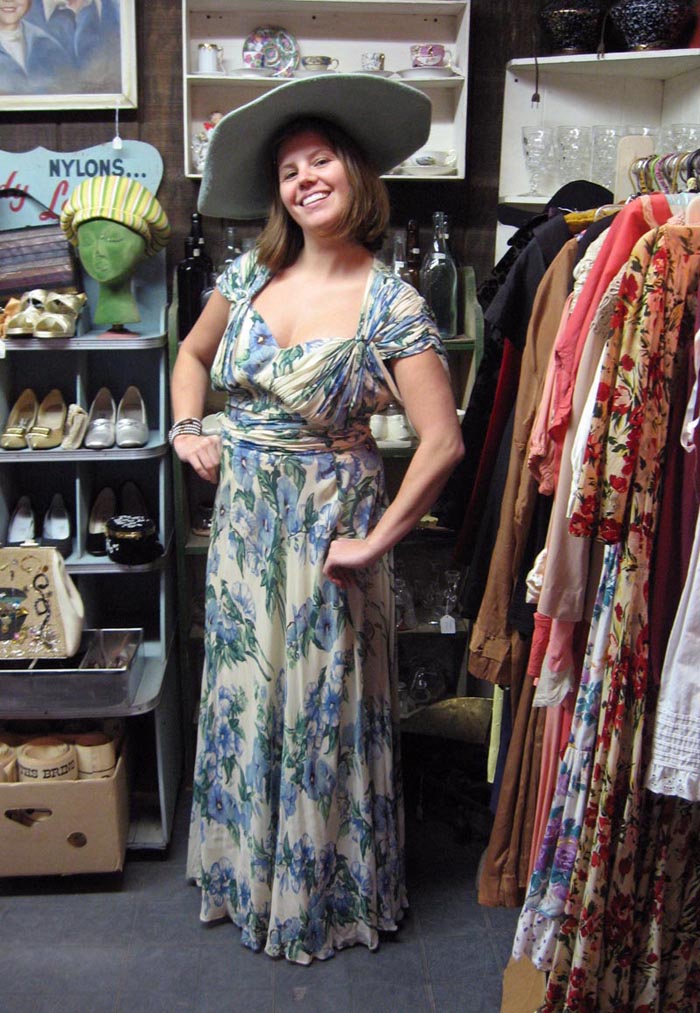 Wedding cake artist Linda Laestadius stopped into the Mystery Spot to see if she could find a special something to wear to a vintage-themed party her company Sweet Nothings was catering. We'd just gotten in this stunning vintage 1930's long floral tea gown ($60.), and it was love at first sight. The large-brimmed baby blue felt hat ($35.) completed the ensemble.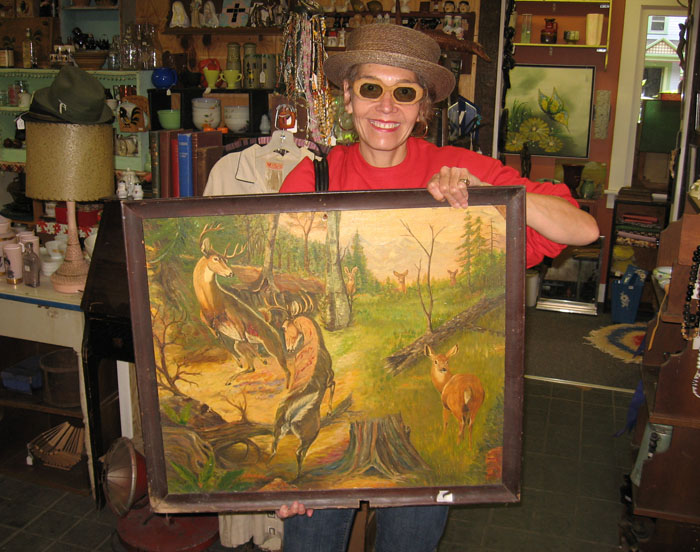 Artist Z.B. Alpert has had her eye on this signed 1940's painting of a deer fight for a while now. We did a little hondling, and $125. later, it was hers'!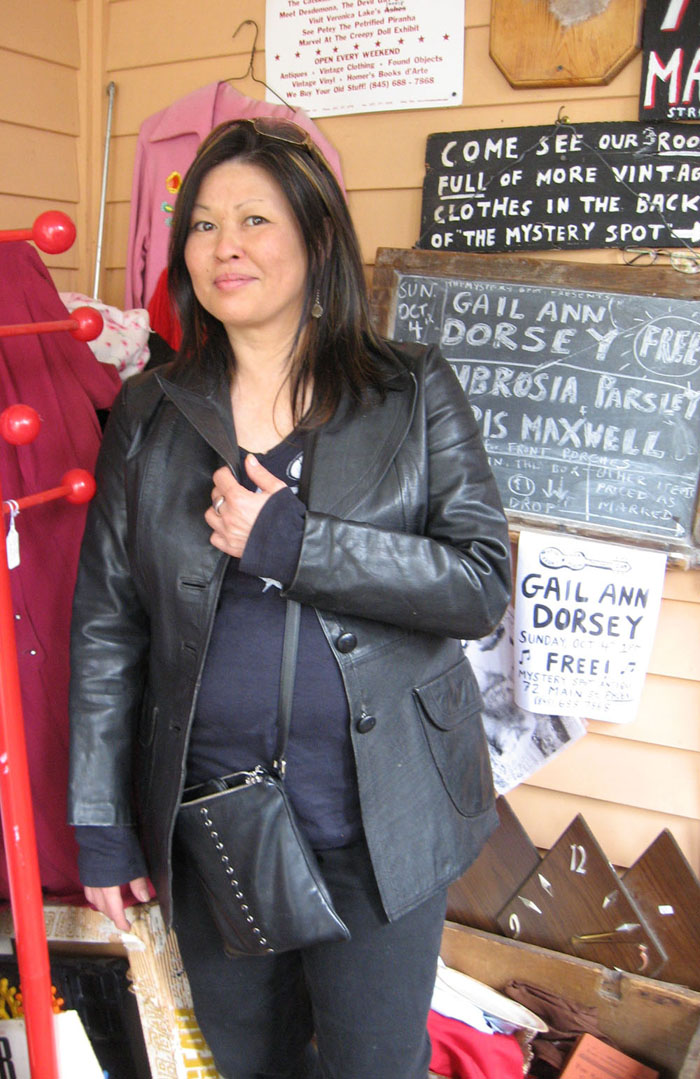 Singer/musician Sally Be came all the way up from the city to see Gail Ann Dorsey perform on our porch, and while she was here she couldn't resist picking up this killer vintage black leather jacket ($55.).