The Woodstock Film Festival always brings a fun group of folks into town, including many of our fellow filmmaker friends. We love it when October comes around, because we know we'll be seeing our old pals and getting a look at their great new work.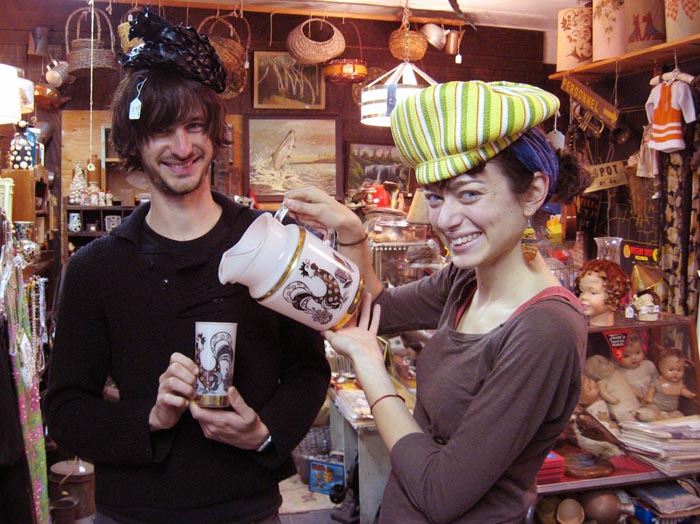 We met animators Lisa LaBracio and Aaron Hughes a few years ago, and it's now become an annual tradition for them to make a pilgrimage to the Mystery Spot part of their WFF itinerary. Lisa looks absolutely smashing, my dear, in this Sixties Miss Dior lemon and lime striped Carnaby Street style hat ($45.) and pours Aaron a fresh glass of an imaginary (but delicious) beverage from this Fifties pink and gold frosted glass rooster lemonade set ($55. pitcher and six glasses) which, naturally, went home with her.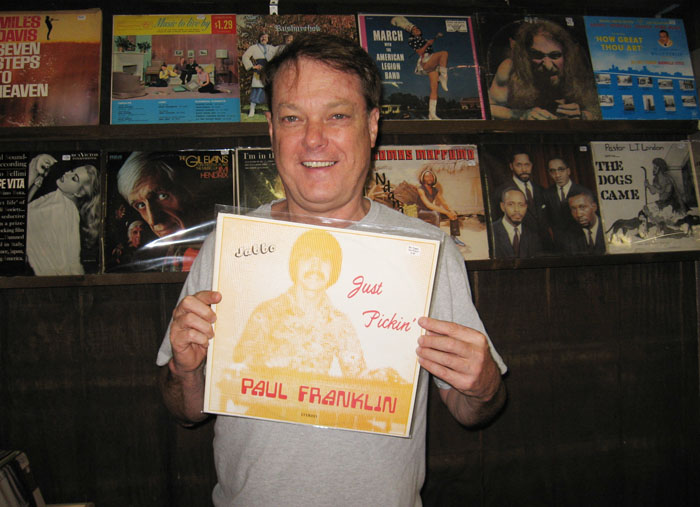 We first met Lisa and Aaron through this fellow… Academy Award-winning animator and all-around swell guy Bill Plympton, who we've known for many a moon. (In fact were happy to introduce the folks at the WFF to him,  beginning a long and fruitful professional relationship that continues to this day).
Bill picked up a copy of Paul Franklin Just Pickin' ($22.) for his Official Mystery Spot Portrait.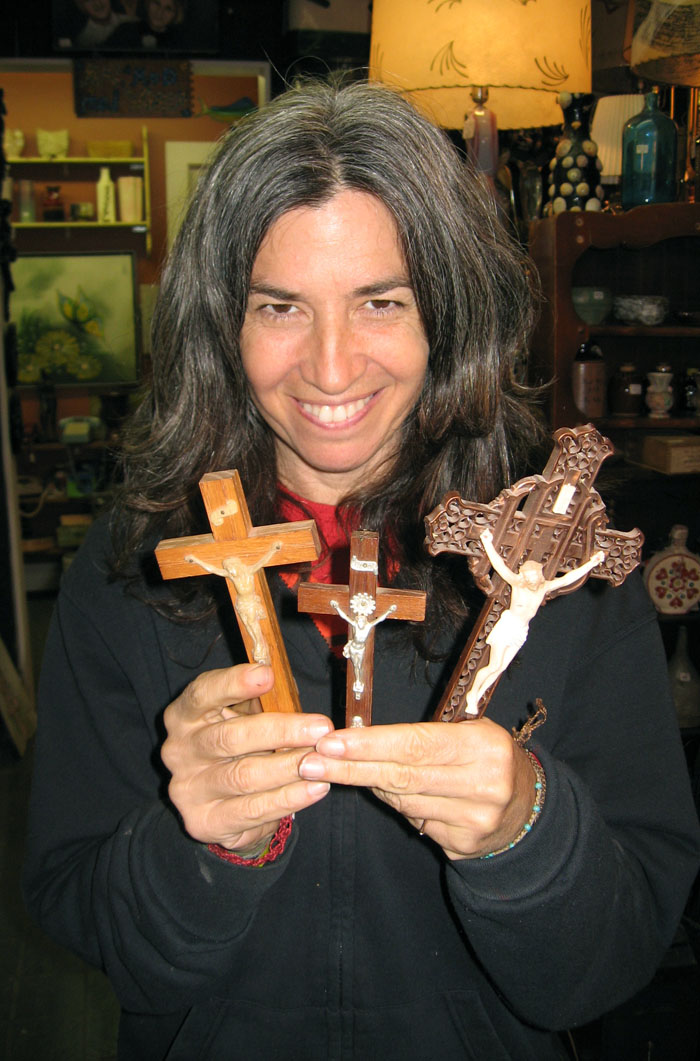 Staying on the film topic, if we may, is another friend, Beck Underwood, who we also know (along with her husband, actor-writer-director Larry Fessenden) through the independent film world. Beck is a prop stylist/art direction for movies, and in this case she'd come to us because she needed to dress a set for the film Stakeland (three guesses as to what it's about) and was looking for just the "right" crucifix for the exorcism scene. She liked our selection. (Misc. vintage crucifixes, $5 – $15.)