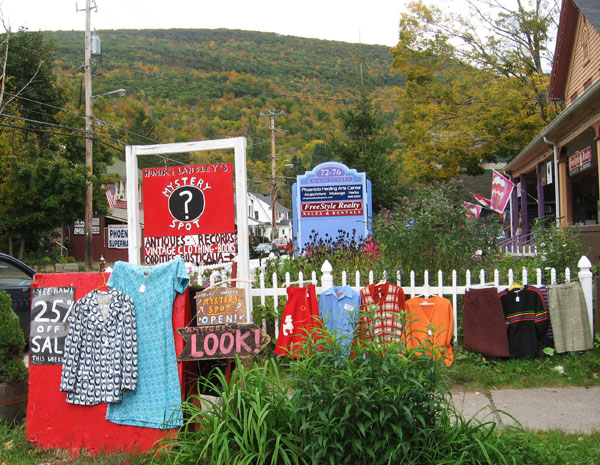 Last weekend's Columbus Day Weekend 25% off sale was such a success we've decided to extend it one more weekend (including Friday!), especially as the leaves are still turning and the Woodstock Film Festival is on full blast. So now you have three incredibly good reasons to take a drive upstate.
Everything vintage in the store is on sale. Records, vintage clothing, lighting, etc….you know the drill. Yes, this is our biggest one yet: 25% off!
sale hours:
Friday Oct. 12th (11am – 5pm)
Saturday  Oct. 13th  (11am – 5pm)
Sunday Oct. 14th (11am – 4pm)
(If something has a red dot, it's already been marked waaaaay down, so those items don't get a further discount).