Memorial Day Weekend is the official start of the yard sale season in the Catskills as well as the season opening of the Mystery Spot. It's a little bit overwhelming but somehow we manage to get out there and comb the sales as well as open our doors to the public. Thank goodness for our kind helpers.And oh, what treasures we found! It's hard to know where to start, but here are a few of our scores from the Memorial Day Weekend. Most of them will end up in the shop, but we admit a few we may not be able to loosen our grip on.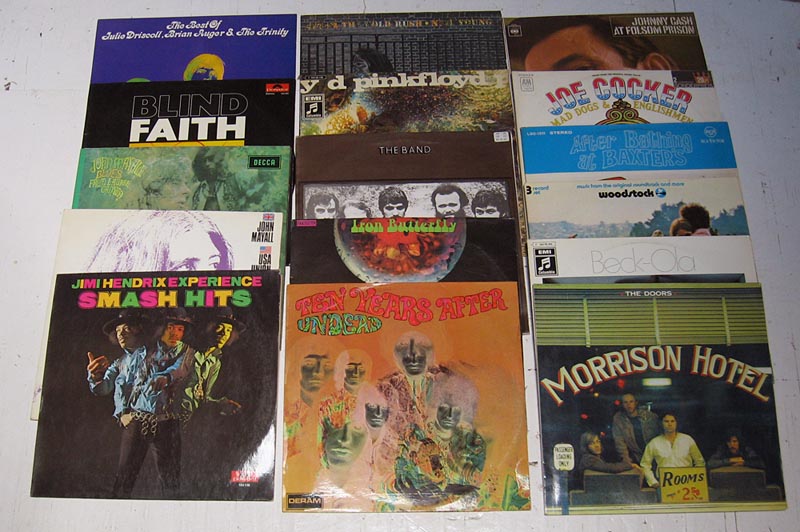 One attic in particular was filled with treasures. A stash of Sixties German-pressed classic rock records, probably purchased on a U.S. Army base circa 1969. Hendrix, The Doors, Iron Butterfly, Joe Cocker, Woodstock, The Band, Blind Faith – all in jackets just a little bit different than what we're used to from their American counterparts. Oh, and did we mention they were near mint?
Oh, and the clothing! There's a reason vintage T-shirts are so in demand these days…they're rarely saved. Check out what had been stored away in one lone foot locker for forty years: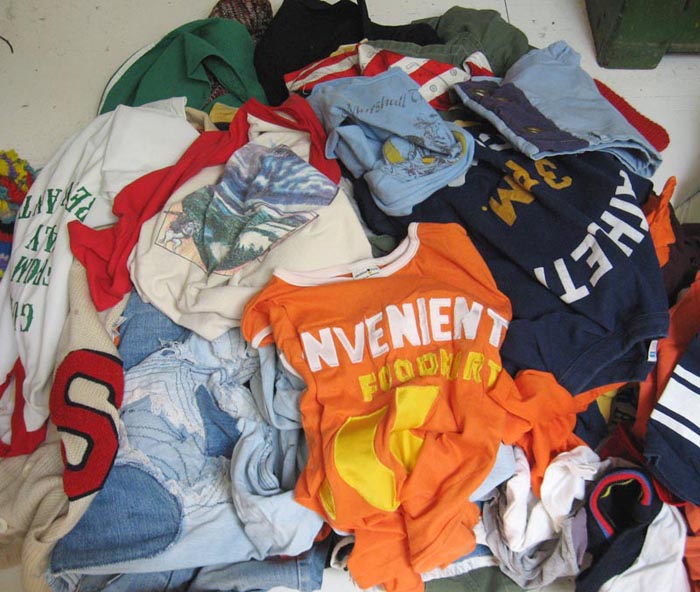 Here's a closer view of some of our favorites: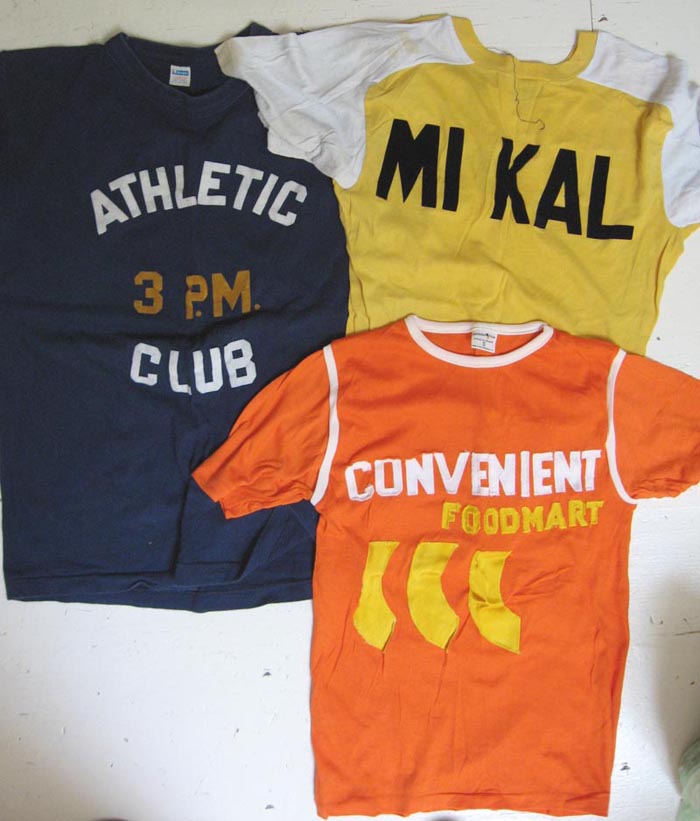 ….and, the piece de resistance….
Sixties denim bellbottoms trashed and patched to perfection: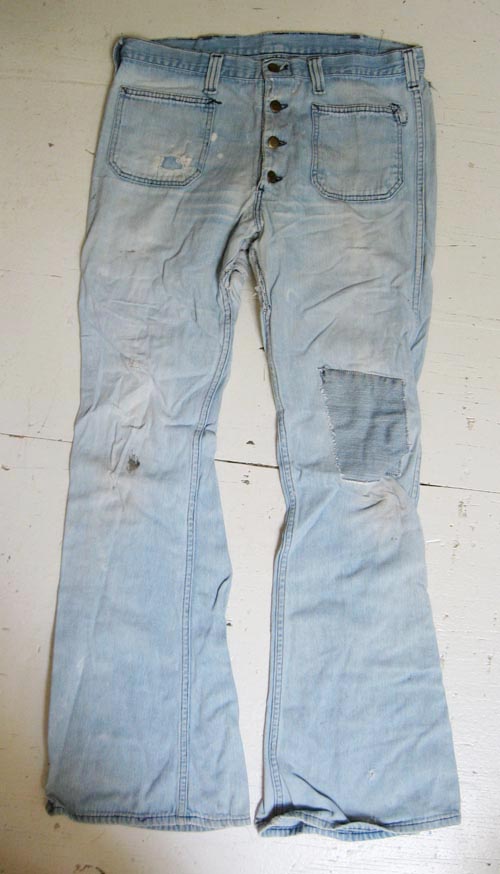 verso: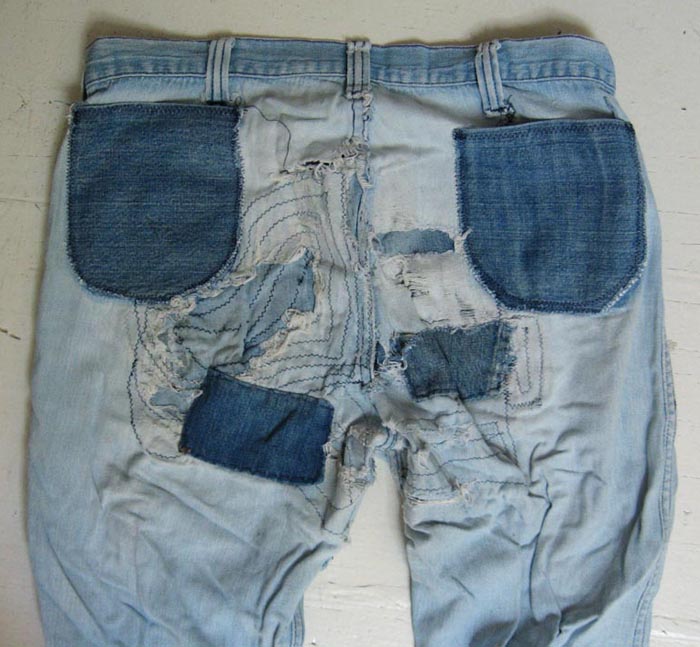 To cap it all off, here's one last weekend find – possibly our favorite hat ever.
An old straw fishing hat with netted top. HAVE YOU EVER?