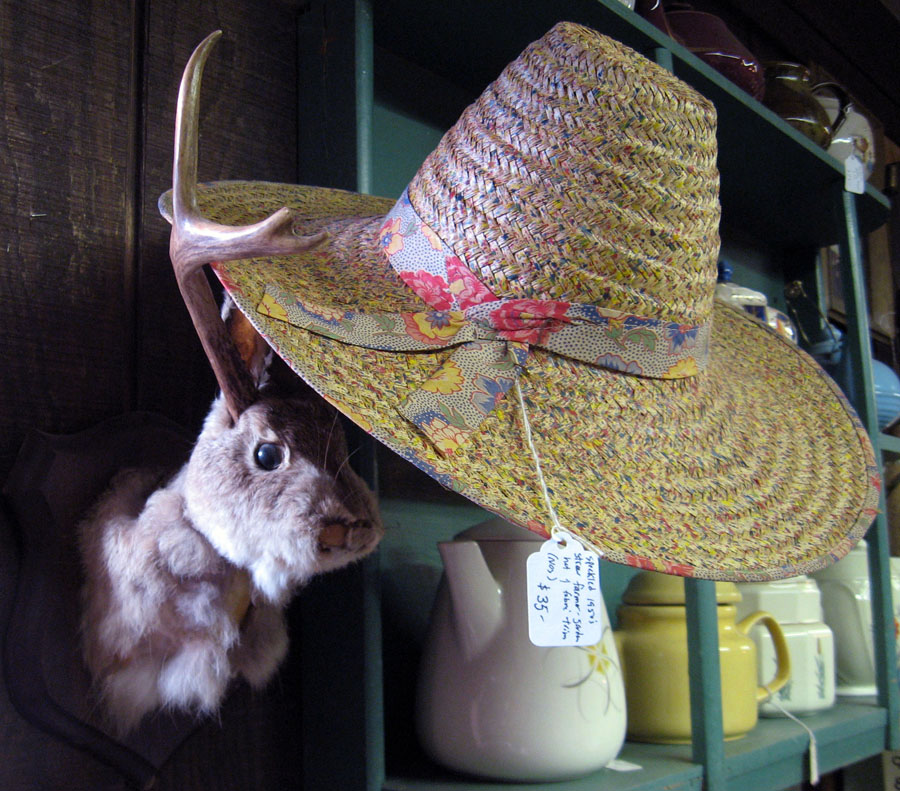 Nothing gets a vintage lover's heart racing faster than stumbling across an untouched stash of New Old Stock anything. In this case, the stock was a stack of jaw-dropping 1940s Swisona farmers' and gardening woven palm straw hats, NWT (New With Tags).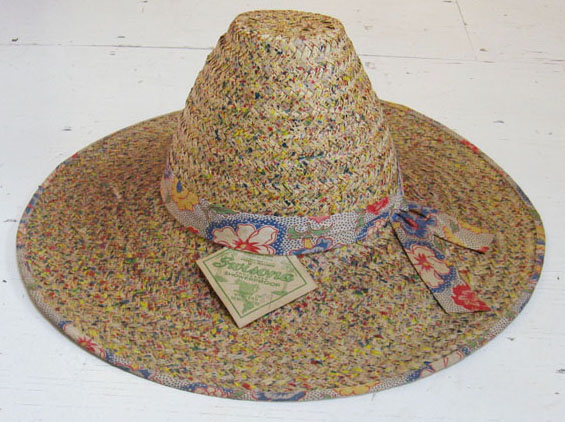 But it gets better – just look at these hats! The jackalope is wearing our favorite of the bunch, a Jackson Pollock style gardening hat decorated with random speckled paint colors,  circled and edged with a sweet floral feedsack fabric ribbon. Just beyond beyond.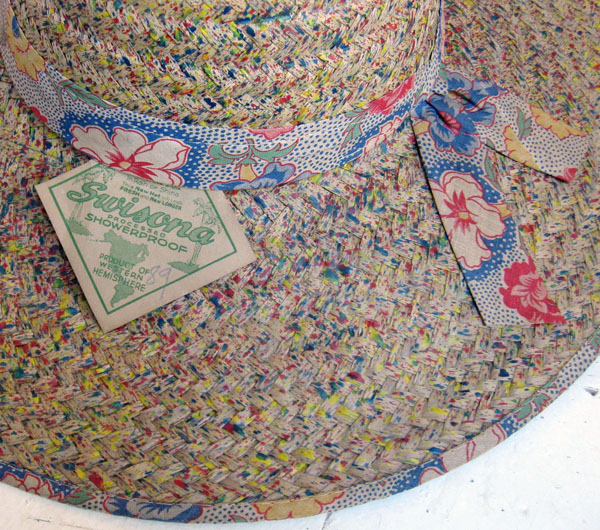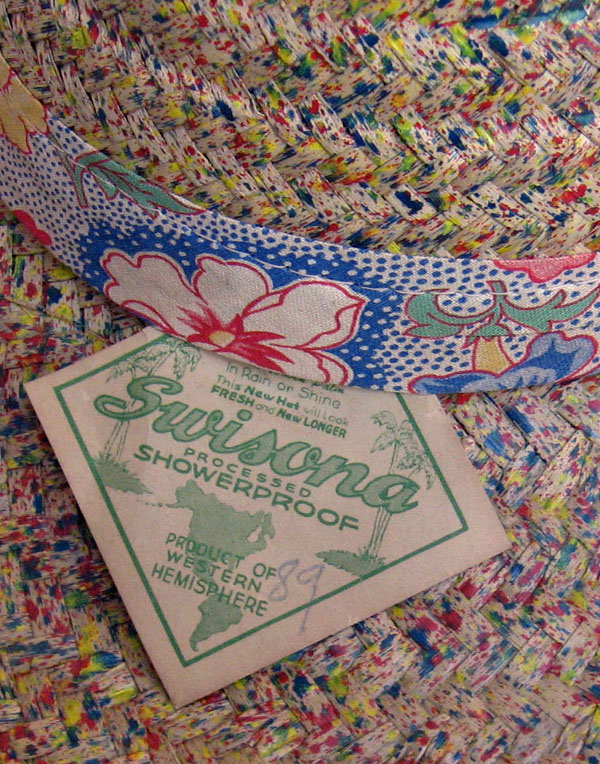 Paper label reads:
Hand Woven Palm - In Rain or Shine
Swisona PROCESSED SHOWERPROOF
This New Hat will Look FRESH and New LONGER
PRODUCT OF WESTERN HEMISPHERE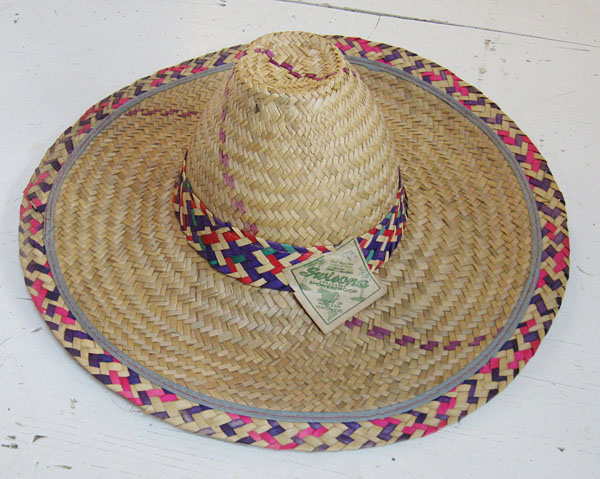 These came out of an old general store in Phoenicia, NY. Never touched, never worn, still with the original paper tags. Originally priced at 89 cents.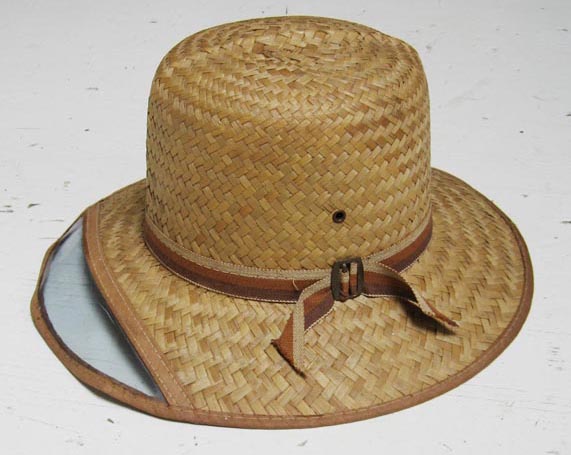 The Mystery Spot has a few left at $28. – 35. each. Come on by! We're open Saturdays this spring and for the Memorial Day Weekend. Extended days and hours this summer.