This is our last "official" weekend until the spring, as we prepare to go into hibernation mode. However, look for us to pop up on the holiday weekends (Presidents' Day, etc) until our official re-opening in May (our tenth season!).
Meantime, Homer and Langley's Hibernation Sale continues through the end of today (January 2nd). Check out some of the new customers and old friends who popped into the shop this weekend for vintage bargains galore!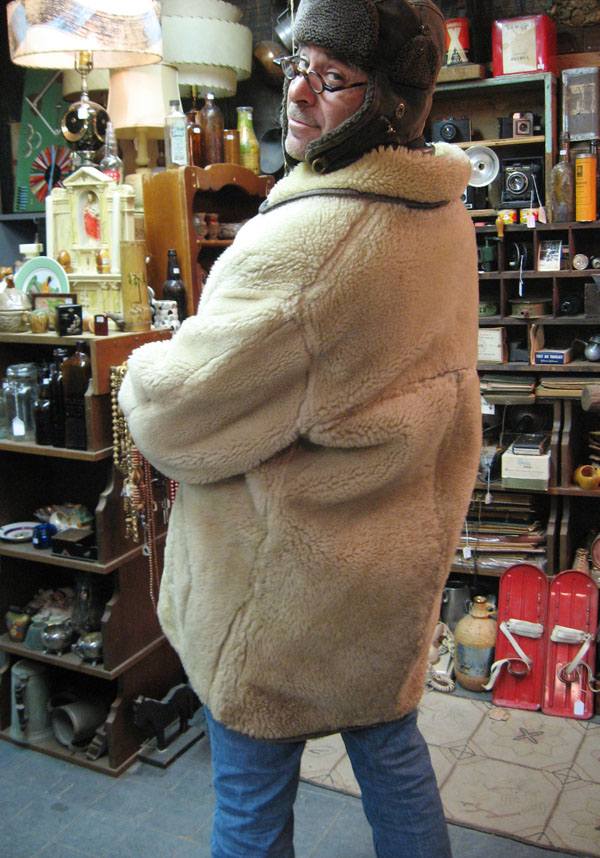 Cozy vintage coats were a big seller this weekend. Artist/set designer/builder Marc Rubin totally scored with this vintage tundra-worthy fleece coat ($55.). It weighs about twenty pounds, but every ounce is pure unadulterated warmth.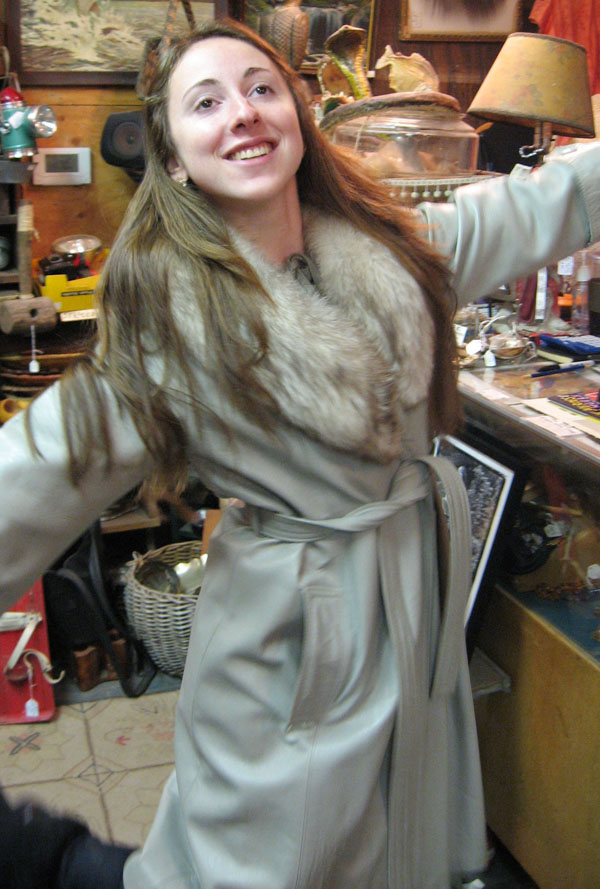 Another super coat score! Lucky Yelena spotted this killer Seventies belted blue/gray leather DiModa coat with fur collar ($125.). As concierge at a big Manhattan hotel, she knows a thing or two about secret sources and good finds!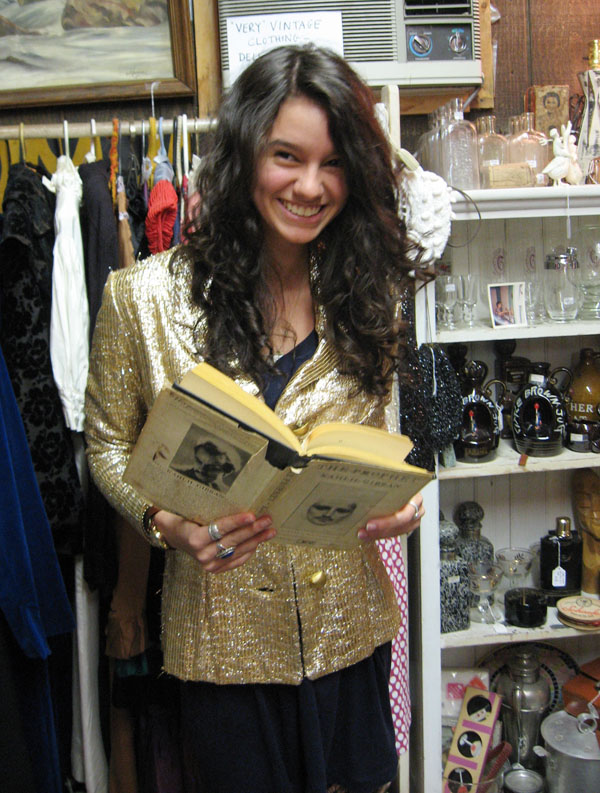 International Woman of Mystery Nicole Moomjy got into the holiday spirit with this festive Sixties metallic gold fitted jacket ($50.) and a must-have copy of Kahlil Gibran's The Prophet ($15.).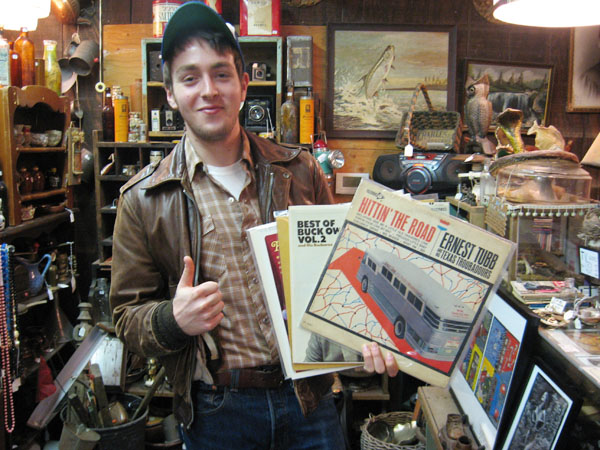 The vinyl also flew out of the bins this weekend. Case in point: nineteen year-old Colin Rocker (yes, that's his real name). He just moved back to the Catskills from Bozeman, Montana and headed straight to the Spot to stock up on vintage C & W records (Ernest Tubb, George Jones, et. al.). Colin gave the Mystery Spot's vinyl room this rave review: "One of the greatest country record collections I've ever seen – East, West, North, South."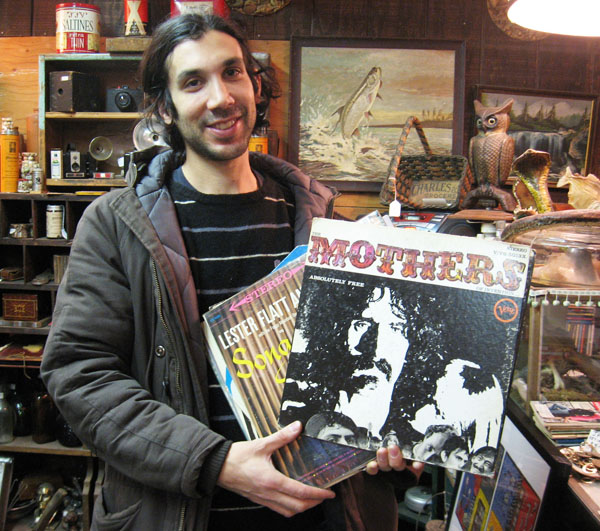 Another vinyl junkie! Musician Jordan Shapiro plays in a bluegrass band called Astrograss based in Brooklyn and stocked up on a baker's dozen of records from Zappa and the Mothers to Flatt and Scruggs, all at $4 apiece.