Trout fishing season in the Catskills opens today, April 1st. The Esopus Creek, one of the best trout streams in the world, runs right through the center of the village of Phoenicia.
We hereby present our small tribute to the beautiful and mighty trout. (*Please catch and release – thank you!).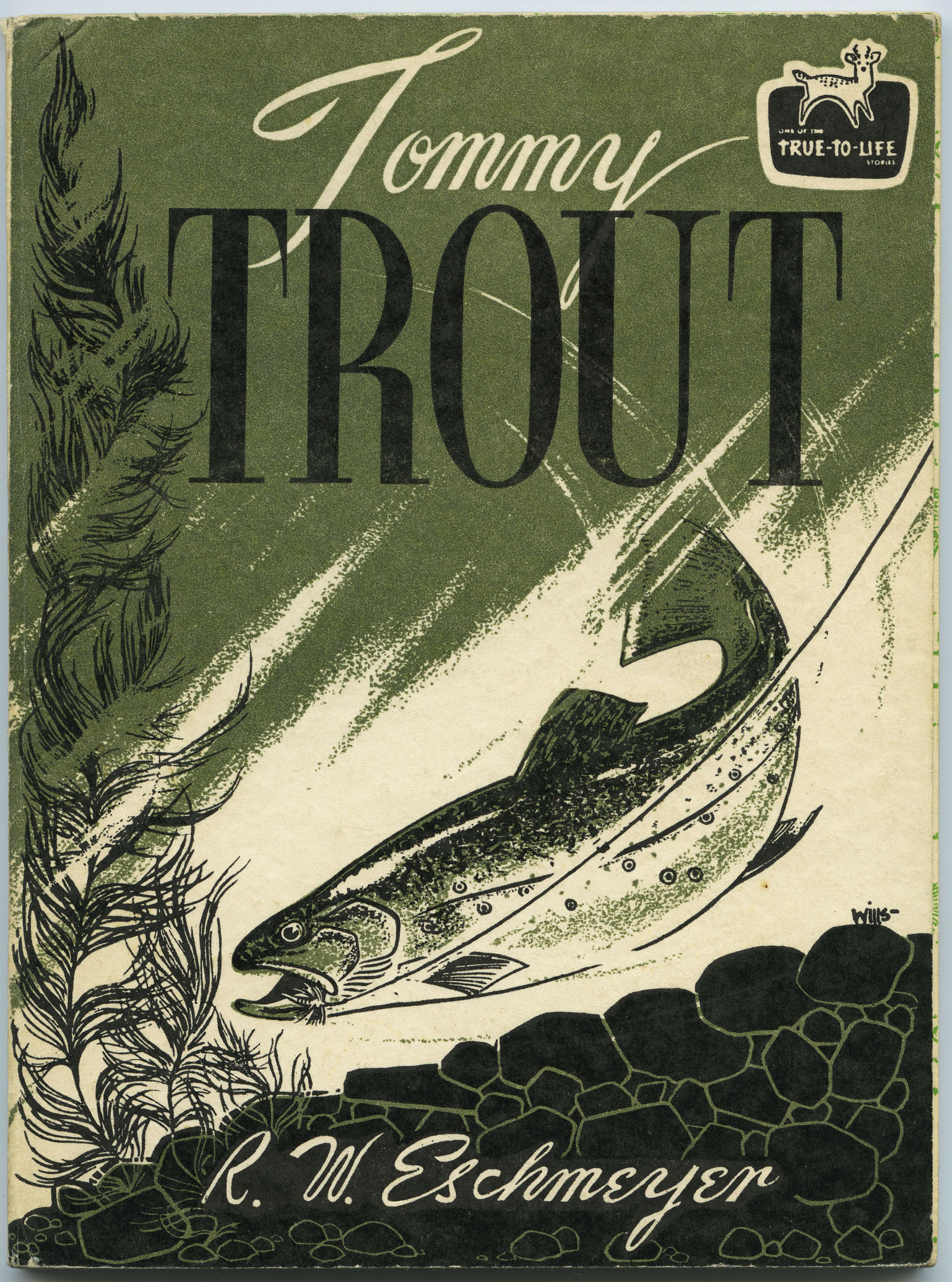 This sweet book from 1951, Tommy Trout by R.W. Eschmeyer, is one of a set published by Fisherman Press that we picked up at a yard sale last year. The other books in this True-To-Life Stories series are Billy Bass, Freddy Fox Squirrel, Bob White, Bobby Bluegill, and Charley Cottontail.
We love these books so much we do not plan to catch and release any of them – sorry!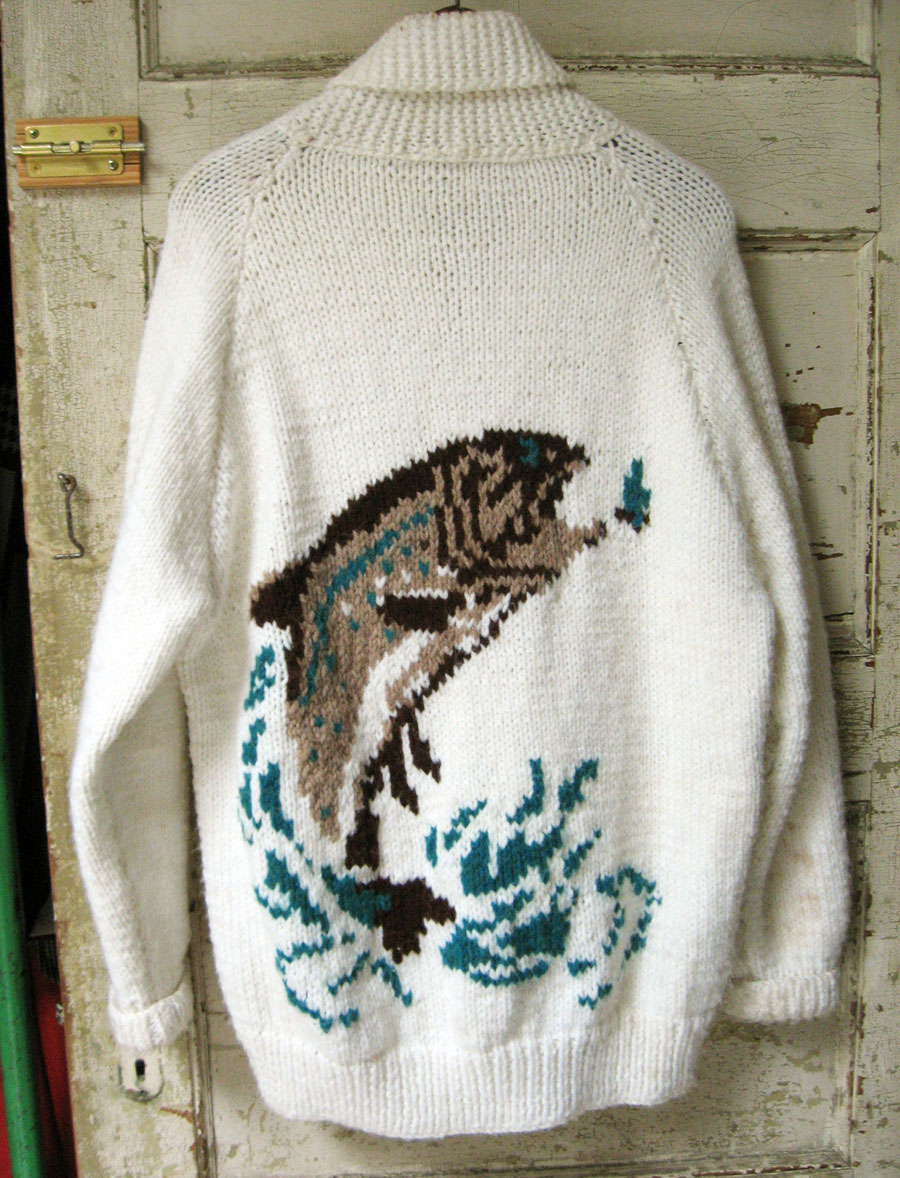 Here's another favorite from our personal collection…a hand-knit 1950s Cowichan style sweater depicting a trout in mid-jump.