This is what fifteen looks like in Phoenicia. It rocks! Michaela and Hailey couldn't wait to try on these vintage 1970's matching "Miss Ingenue" hot pink and orange checked knit tops ($22.) and vintage front patch pocket Wrangler jeans ($28.). The vintage purses completed the ensembles.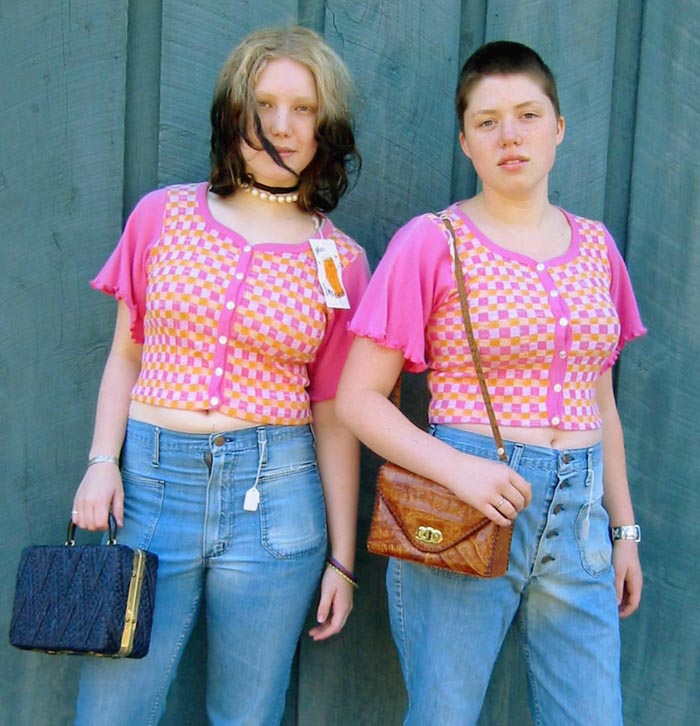 (Did we happen to mention that Michaela writes and plays the ukulele, and that Hailey is a former boxer who is now attending college? Did we happen to mention that they are fifteen? Don't you feel old right about now? We do!)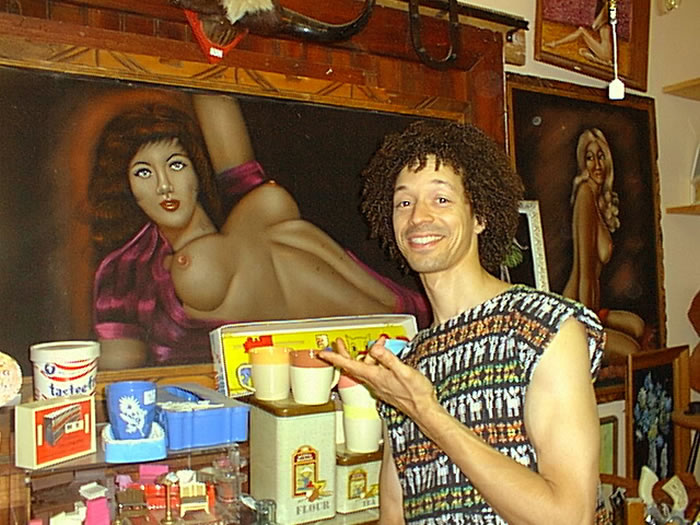 Zach Alford may have great taste in music (as a drummer he's toured with Bruce Springsteen, David Bowie, and the B-52's) but his taste in fine art is questionable, at best. We caught him admiring lovely ladies Carmelita and Esquerita in the Mystery Spot Black Velvet Nude Lady Art Gallery. (Though an absolute bargain at only $85. each, or $150. for the pair!)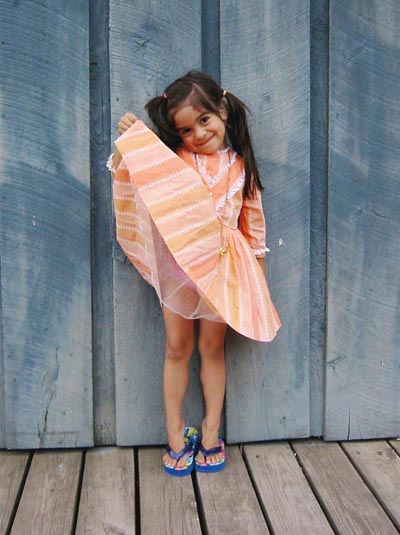 Our good friend Storey is four years old. She loves to go to the zoo and she really loves to collect elephants! She's wearing a shiny gold elephant necklace ($12.) and a simply adorable pink and orange 1950's party dress with a crinoline lining ($28.) that her parents got for her.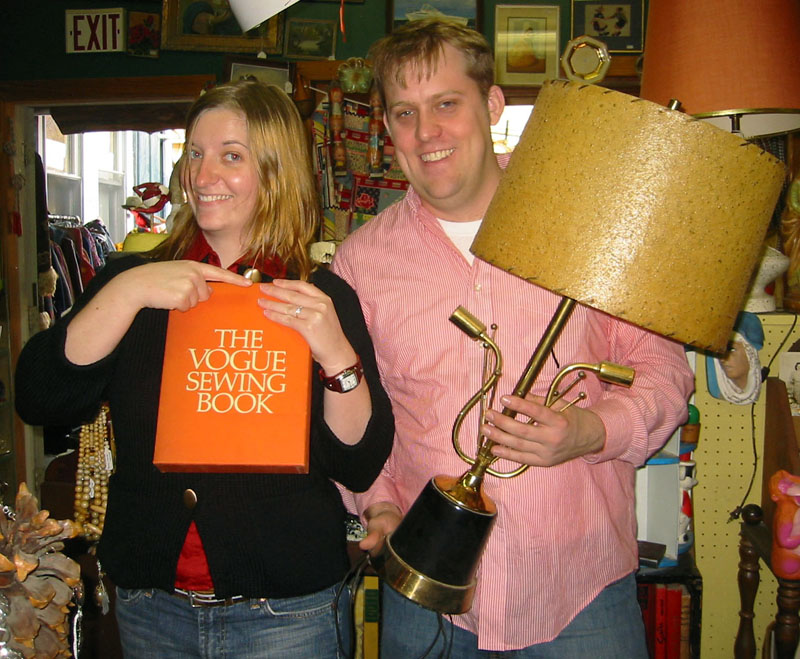 Why are Erin and Jason smiling? Is it because they just bought this groovy Fifties Sputnik metal mod table lamp ($95.) and other assorted treasures? Or – maybe – is it because the night before, Jason proposed to Erin on the banks of the Esopus Creek (yes, a classically executed one-knee affair), and she accepted? (Note ring!). In any case, we were thrilled to see romance blossom once again in the aisles of The Mystery Spot, and gave them an early wedding gift of the Vogue Sewing Book.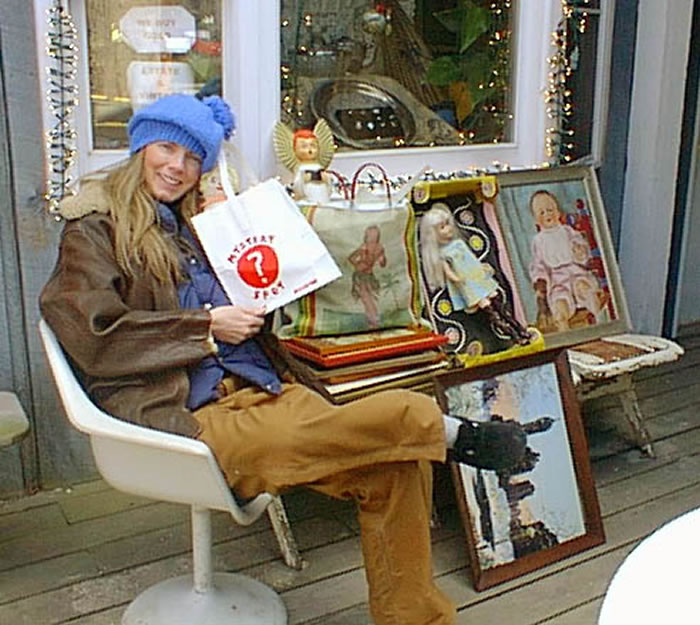 We were thrilled when Mary Randolph Carter, the world's foremost authority on junk (and the author of "American Junk," "Big City Junk," etc.), dropped by for a visit. She not only bought lots and lots of stuff, but featured The Mystery Spot on her website, www.carterjunk.com. (Go to "On the Road" and then "Junker's Journal," and you can read all about Carter's visit. Lots of pics!). A great website, a dedicated junker, and her books are a must-read!