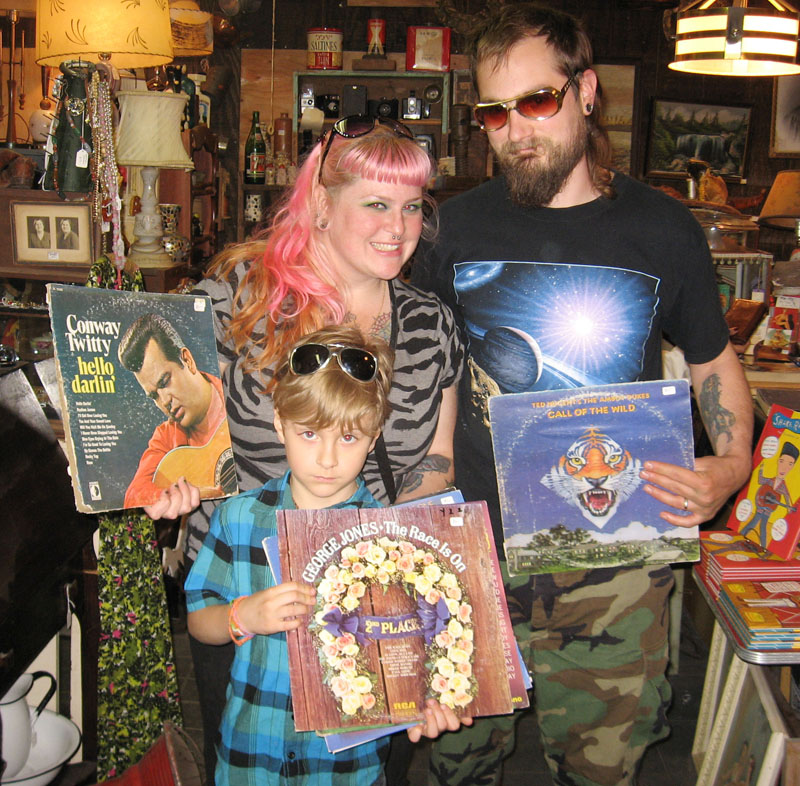 Woodstockers Stacy, Shane, and Ash Devens have totally figured out how to get the most out of their Mystery Spot dollar. Forget the vinyl room in the back – just hit the dollar record bins on the porch!
Here they proudly pose with their C & W vinyl score for the afternoon: Conway Twitty's Hello Darlin' for mom ($1.), George Jones The Race is On for Ash ($1.), and for dad, Ted Nugent and the Amboy Dukes' Call of the Wild ($1.)
(OK, so not quite C & W on that last one….)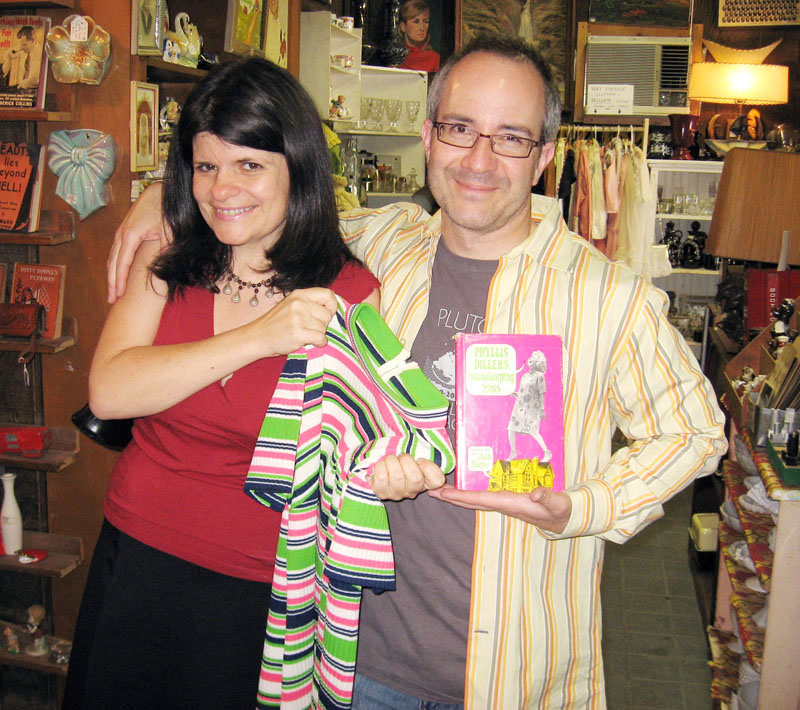 We've said it before – we love it when our friends come to visit! Best buds Laurie Gwen Shapiro and Corey Powell drove up to Phoenicia for the day and after checking out our new location took us out for a delicious lunch at Sweet Sue's. Laurie is an acclaimed documentary filmmaker whose film Keep the River on Your Right should be in your Netflix queue right now. Corey is the Editor-in-Chief of Discover Magazine, so we know where to turn whenever we have burning questions about the origins of the universe.
Laurie fell in love with a vintage 60s ribbed horizontal candy-colored striped dress ($18.) and Corey swears by Phyllis Diller's Housekeeping Hints ($12.).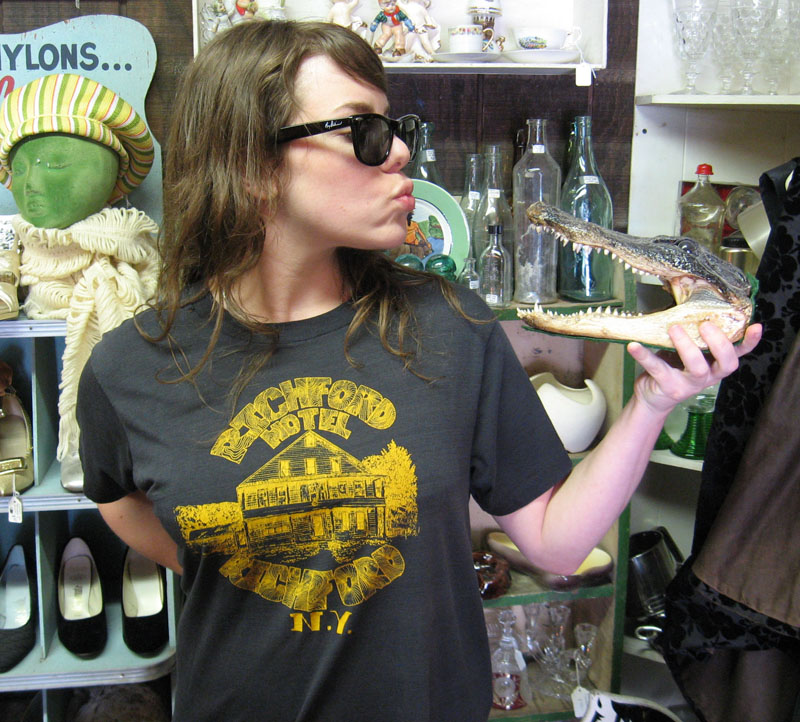 After many years of hoarding, we finally decided to release our stash of vintage T-shirts back into the wild. We've collected a good bin's worth (or two) and this 1970s yellow-on-black Richford Hotel, Richford, NY vintage T-shirt ($35.) may just be one of our favorites.
Chaya – a hotel housekeeper and professional hamster racer – certainly agreed, and it went home with her.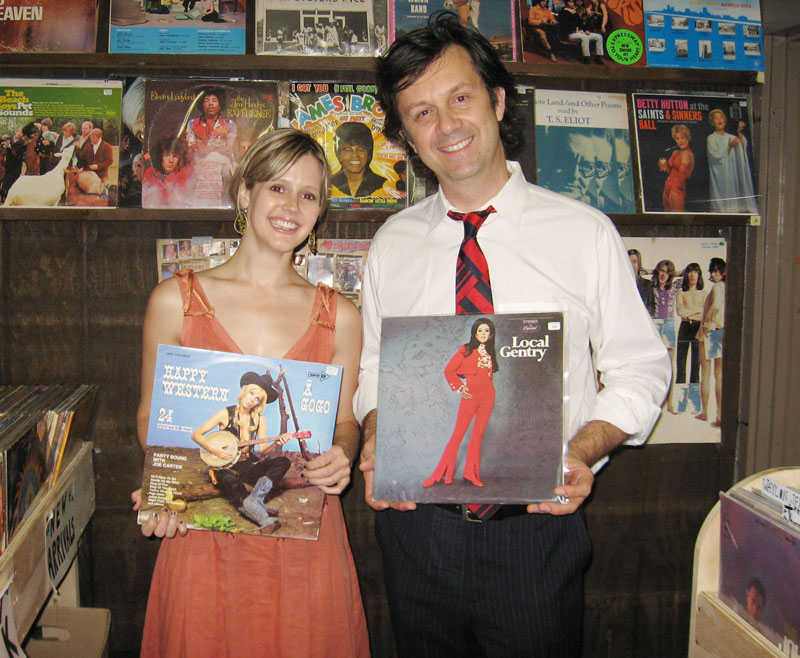 Is it any surprise that two musicians would find themselves in the record room? Multi-instrumentalist Kelly Kyle and guitarist Sean Eden (formerly of Luna, now with the Night People, among other bands) dig the Happy Western A Go-Go and Local Gentry.