Visits with some of our friends, neighbors and customers who've popped into the Mystery Spot recently. We're deep into the summer rush here at the Spot, so forgive us lagging behind on posts. Do keep checking back for more updates, including photos (and video!) from Ida, The Naysayer, and Holly Miranda's porch shows.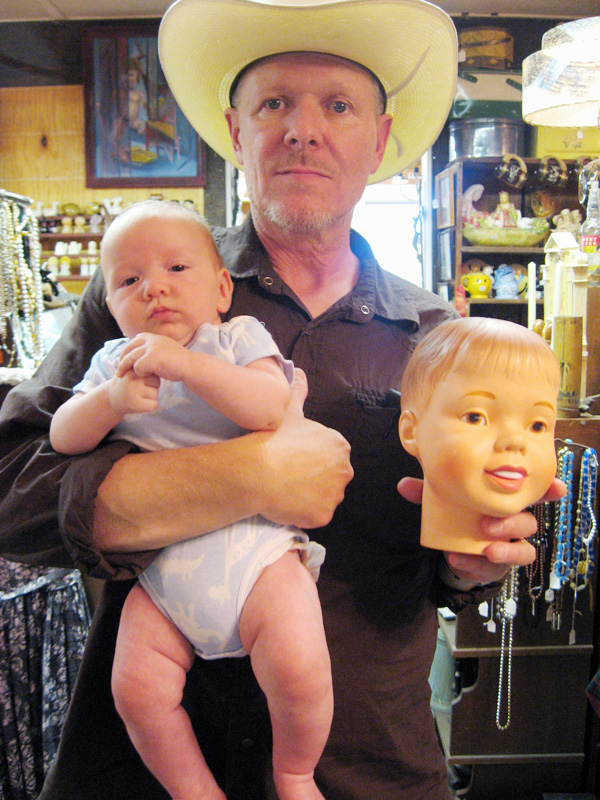 Our friend Michael Gira has been very productive lately. Case in point: new son Swan (left) and a new Swans release (My Father Will Guide Me Up a Rope to the Sky) coming on September 27. And an upcoming world tour. (Extra Credit Fun Fact: we (that is, Laura Levine) took the photos for Swans Children of God album cover.
This photograph (above) isn't from
Children of God,
but it's one we took around the same time.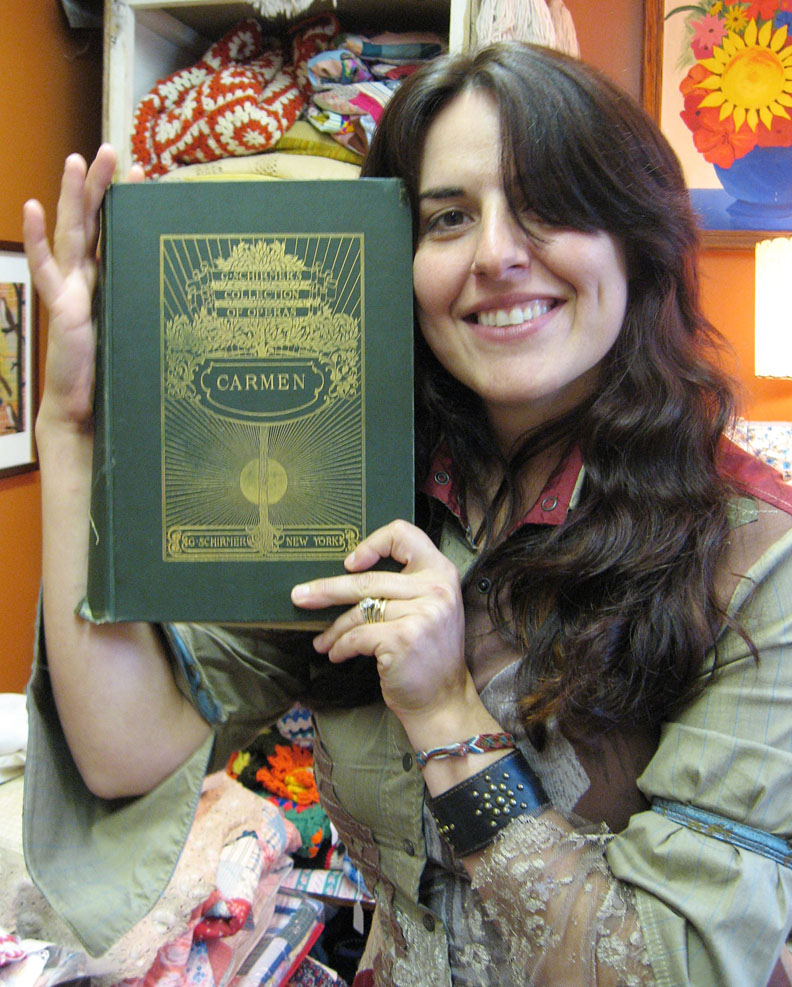 World-renowned mezzo soprano Maria Todaro has sung the title role of Carmen and numerous other lead roles on opera stages around the world, and was tickled to find this 1895 libretto of Carmen in our book room (Homer's Books d'Arte). She and her partners will be bringing the Phoenicia Festival of the Voice to the Catskills in mid-August and it promises to be an amazing event. You'll be able to see her perform al fresco in the park in Falstaff on the evening of Sat. Aug. 14. (And the next day come on by the Spot to catch Jonathan and Grasshopper from Mercury Rev and Dean and Britta on our porch at 1 PM for a free show!).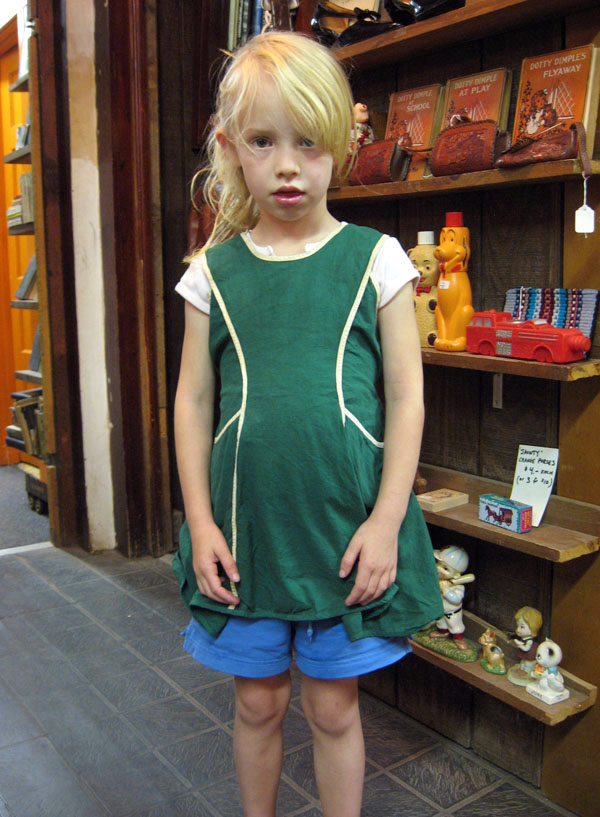 Molly models our favorite vintage Forties child's green smock (ties in the back) with white piping ($40.). Since we last saw her, Molly has  learned to do a handstand.