We have several years of photos of our customers and their favorite Mystery Spot vintage finds which we've been shamefully remiss in not posting sooner. Keep checking back as we sort through the archives!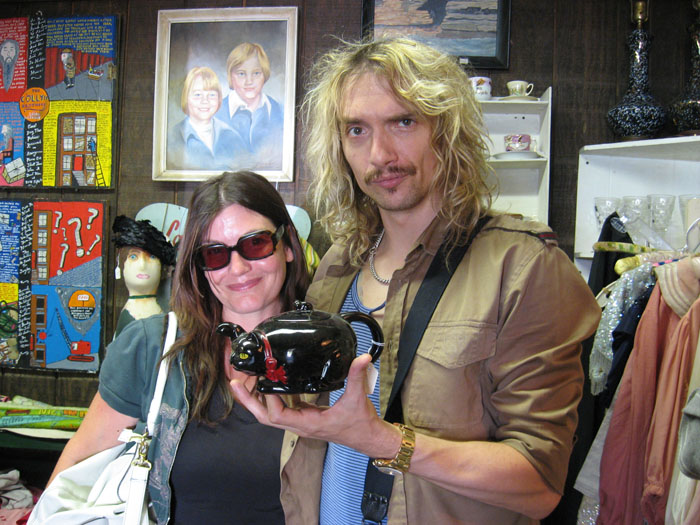 Animal lovers Mary Gormley and Justin Hawkins stop by to admire our assortment of vintage cats and dogs. Mary's Friends of Snuffy organization has been lovingly supporting our four-legged friends for several years now. Londoner Justin – the former lead singer of The Darkness - has an obsession with cats. Holding a favorite vintage 1940s ceramic black cat teapot, he let us in on a secret: "My collection of porcelain and brass cats is enormous!" (Yes, he has some wooden cats as well. He also has two real live breathing purring cats, Cully and Smellbear).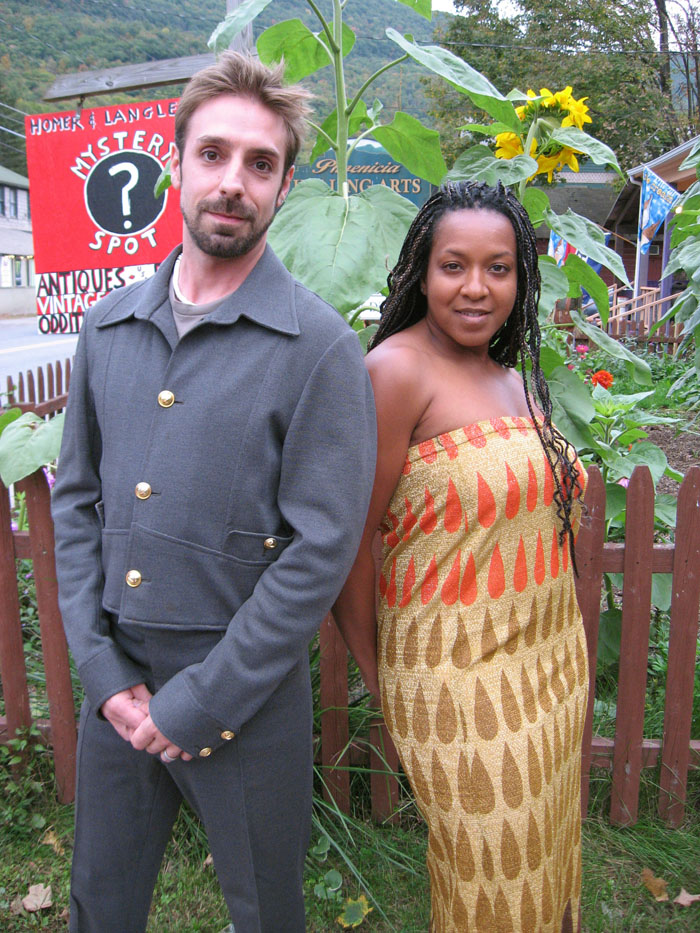 Brooklyn musicians Neil Nash-Coulon and Rozz Nash-Coulon look utterly divine in their latest Mystery Spot buys. Neil scored with one of our favorite ensembles in the shop – an original 1960s Valentino suit with cropped Eisenhower-style jacket ($125.) which came from the collection of a former fit model who tells us Mr. Valentino fit the suit to him personally. Rozz brilliantly wears this vintage Sixties Nelly DeGrab metallic teardrop maxi skirt ($44.) as a strapless dress - love!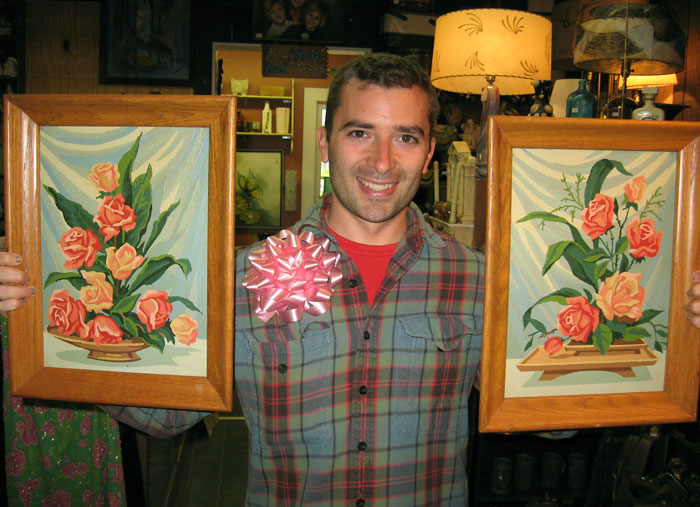 Fred Flare's Keith Carollo has a flair for flowers. He took home a matched pair of  vintage framed Paint-By-Number paintings of roses ($32. each). We love his ribbon flower corsage!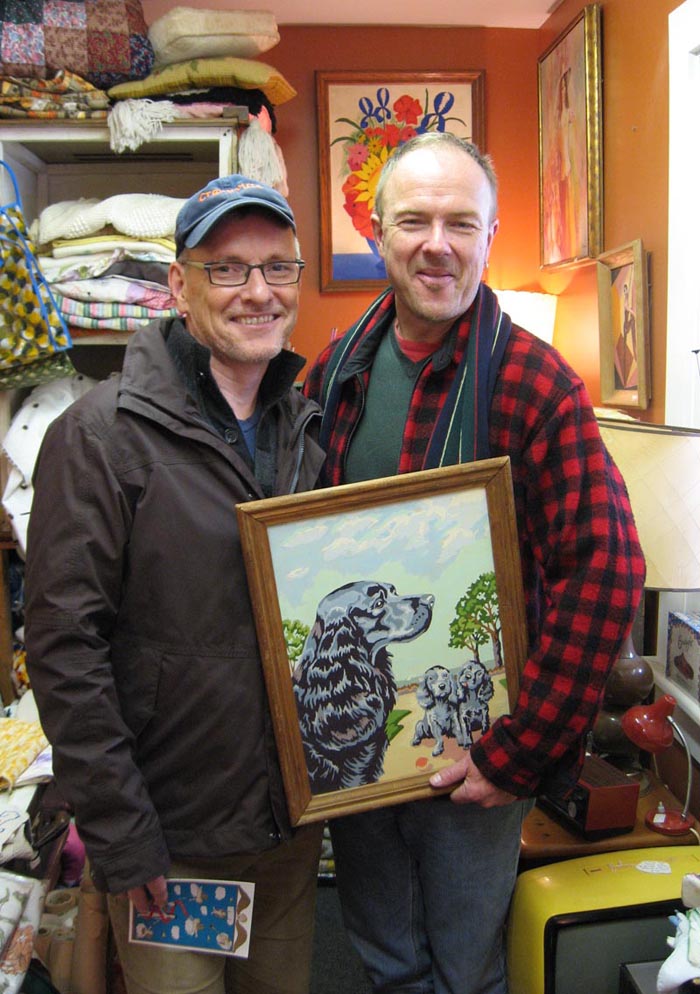 More PBN fans! Our old friends John Tucker and Carl Molert stopped in to say hey and couldn't resist this adorable vintage Paint-By-Numbers painting of a sweet black spaniel and her puppies. Maybe it's because they have two beautiful spaniels of their own? Mystery Spot shout-out to Buster and Lucy!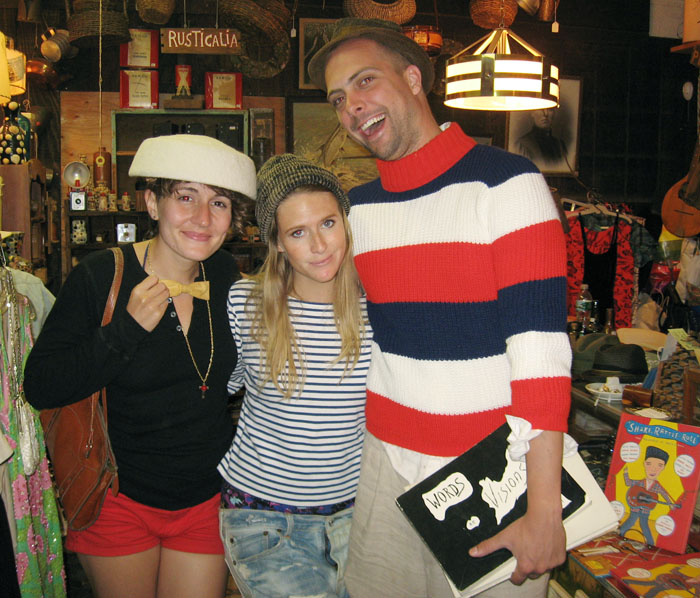 1950's New Look white felt hat ($32.), vintage clip-on bowtie ($4.), NOS Sixties red, white and blue striped sweater ($20.), vintage corduroy men's hat ($20.) and Words and Visions by Ilse Bing, as happily procured and displayed by fashion designer Jay Ott, Laura Sjogren, and Callie Lansley.