Some of our friends who have popped into the Mystery Spot during this glorious Halloween season.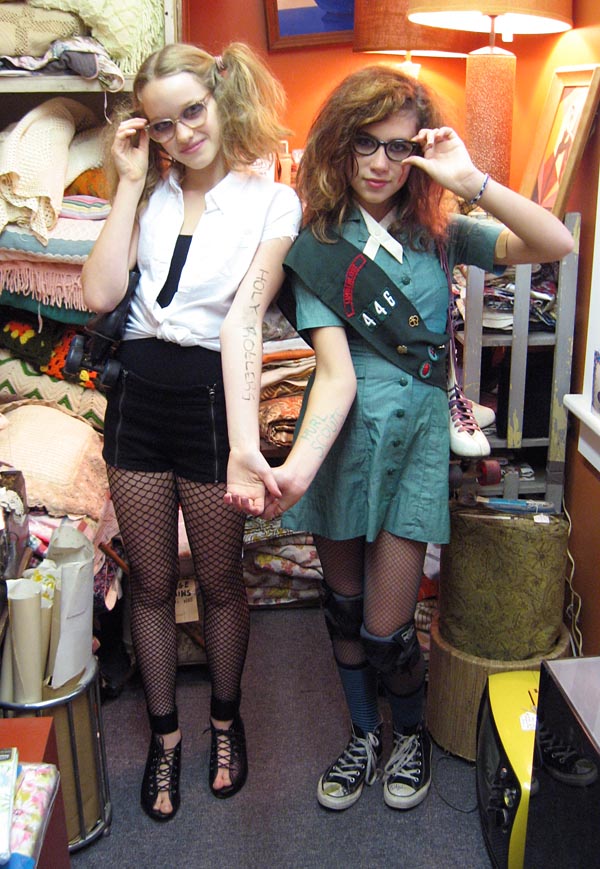 Lauren and Lucia totally rock the roller derby girl look for Halloween, giving it their own special spin. Lauren is twelve, a ballerina and figure skater, and skates with the Holy Rollers. Our good friend Lucia, also twelve, has taken the art of being a Girl Scout (or, as we see tattooed on her arm, a Hurl Scout) to a whole new level of cool. Lucia, when not skating the derby, sings and plays guitar in the rock band Tofu Decoy. Both girls accessorized their look with vintage 1950s cat's eye eyeglasses from the Mystery Spot ($8 – 15).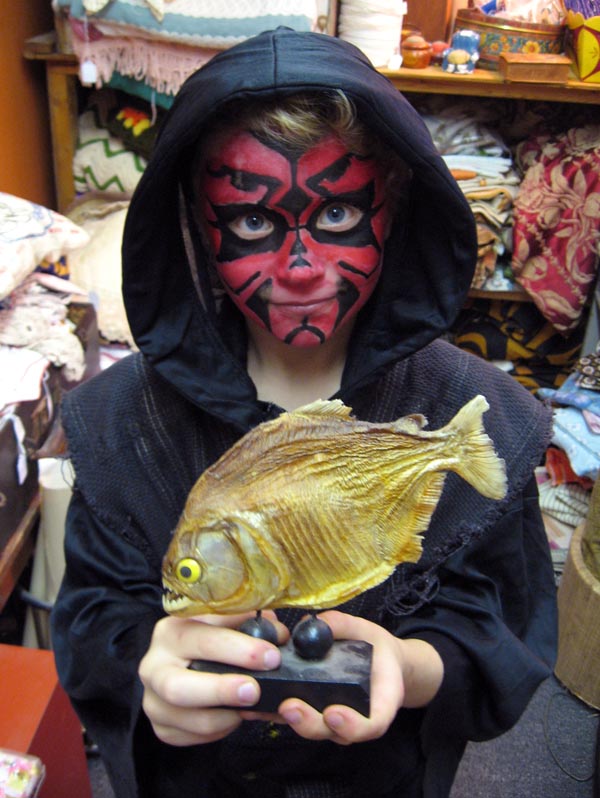 Our friend Darth Maul (aka Raffie) is 8 and likes catching animals. In fact, at the moment he's taking care of an injured bird he caught and is nursing back to health. He instantly bonded with Petey the Piranha.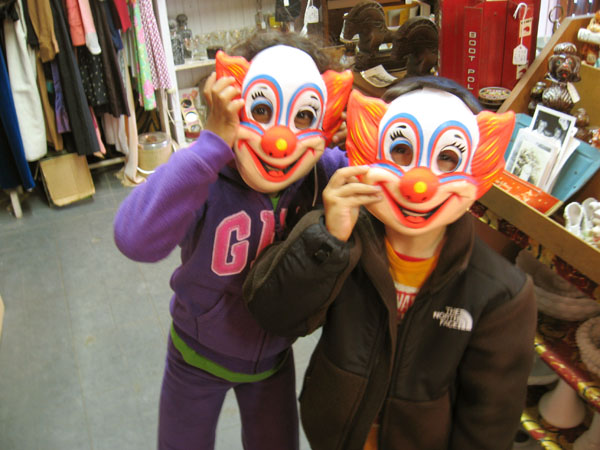 Marta and Pablo get a giggle from the vintage 1960s Bozo the Clown masks ($8.) we've got a stash of at the Mystery Spot. Remind us to tell you about the time we and our friend Leah raided an old novelties warehouse in Soho being emptied out to renovate into high-priced condominiums. The workers were throwing everything in the dumpster and very kindly allowed us to have a run at the place. We loaded up on all sorts of deadstock vintage novelties – including these Halloween masks.